Blog: Health System Stresses Importance of Worker Well-being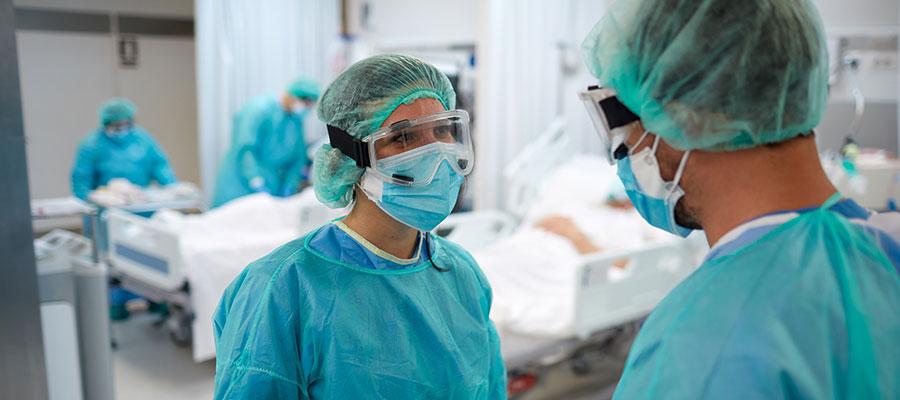 Our doctors, nurses and clinical staff have responded to the COVID-19 pandemic with dedication and bravery. Yet, the pandemic's longevity, as well as COVID-19's deadly nature, rapid spread and personal health risks to caregivers and their families have stoked anxieties on the front lines in extraordinary ways.
Our health care heroes are also humans. Once the pandemic hit, our healers had to cope with, and internalize, this ongoing emergency, and it soon became clear that mental well-being supports for all clinicians needed a boost. Fortunately, Hackensack Meridian Health was in a unique position to take on this challenge.
Hackensack has treated thousands of COVID-19 patients in New Jersey. As a result, our network's clinical experts have learned a wide variety of important lessons and strategies for managing the virus' toll on mental health – the stress, anxiety, fear and uncertainty that, over the prolonged period of this pandemic, can challenge individuals.
Our approach for caring for the whole person included the creation of a program called "Even Heroes Need to Recharge." This was an extension and intensification of a team member support program already in place. At its core, it consists of a comprehensive, one-stop shop of mental health, wellness, emotional, spiritual and other resources and programs for team members. The program includes 24/7 support; a navigation line for assistance with emotional aftereffects; group "Coping With COVID Talks" led by behavioral health experts; and much more. Elements of the program were also made available to employee family members.
As COVID-19 exacted loss of life quickly in its early stages, we expanded our WeCare program, which we launched three years prior as a means of providing emotional support for team members experiencing stressful events, unexpected outcomes, or other work challenges. Now, the program is included it our "Even Heroes Need to Recharge" initiative. We train team members at every care location to act as site responders, offering their peers nonjudgmental support, a listening ear, and referrals to other services. WeCare now supports the behavioral health needs of all Hackensack team members as they grapple with this never-before-seen public health challenge.

Hackensack Meridian Health recently contributed to AHA Hospitals in Action: Supporting Care Teams, a companion resource to AHA's Well-Being Playbook 2.0, where you can find additional ideas for supporting the mental health and well-being of your care team.
Donald Parker is president of behavioral health care transformation services at Hackensack Meridian Health; Joseph Miller is vice president of behavioral health care transformation services for Hackensack Meridian Health; and Amy Frieman, M.D., is chief wellness officer of Hackensack Meridian Health.
Opinions expressed by the authors do not necessarily reflect the policy of the AHA.