We must do more to end physician suicides, says Dr. Lorna Breen's family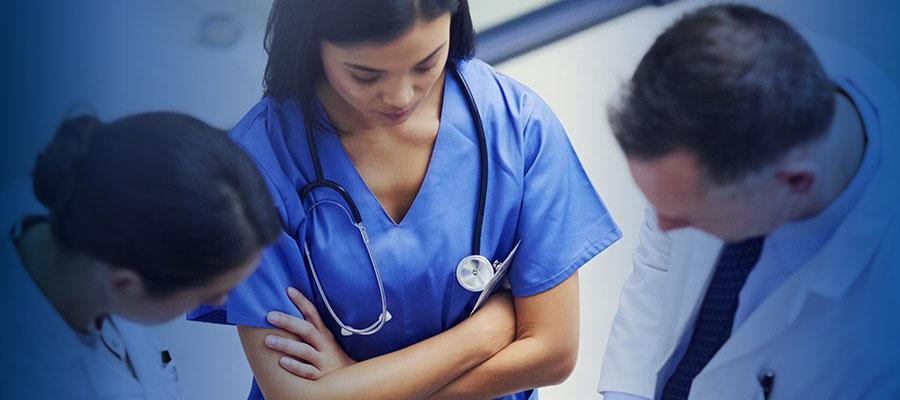 Trigger warner: This blog discusses suicide and suicidal ideation, and some people might find it disturbing. If you or someone you know needs help, call the National Suicide Prevention Lifeline at 800-273-TALK (8255), or text a crisis counselor at 741741.

If you haven't heard of my sister-in-law, Dr. Lorna Breen, let me tell you who she was: a brilliant, funny and sometimes sarcastic woman. She was a physician in the ER, a sister and a friend to many. She spent her career at New York Presbyterian Hospital in Manhattan and served as director of the emergency room at the Allen Hospital. She cared deeply for her patients and coworkers, so it's no surprise she contracted COVID-19 while working long, non-stop shifts during the beginning of the pandemic.
Why would someone that smart allow her mental health to suffer to the point of suicide? It's more common than many realize, or choose to believe.
Before we lost Lorna, she was scared – not of the deadly virus ravaging the world, but of stigma. If she reached out for help, would she be ostracized by her colleagues or even lose her medical license? Would talking to a therapist or taking a break mean the end to a respected career? After her death, I learned that licensing boards require disclosure by physicians of current or past mental health care; hospitals require disclosure for credentialing. Seeking mental health care is considered a sign of weakness amongst many medical professionals.
The reality is that even before the COVID-19 pandemic, health care workers faced elevated rates of burnout, depression, anxiety, post-traumatic stress disorder and suicide. The statistics are eye-opening, if not terrifying:
400 physicians die by suicide each year
Nurses die by suicide at two times the rate of the general population
Burnout has been shown to cause a 200% increase risk in medical errors
62% of nurses and 42% of doctors feel burned out while battling COVID-19
The pandemic exacerbated these issues. Now, more than ever, we must support the well-being of our health care workforce. We must signal to the health care community that they are seen, that their struggles are real and that there is hope.

Last month, the U.S. Senate unanimously passed the Dr. Lorna Breen Health Care Provider Protection Act. This AHA-supported and bipartisan legislation is first of its kind to allocate specific funds towards grants for training students, residents and health care professionals in evidence-informed strategies to reduce and prevent suicide, burnout, mental health conditions and substance use disorders. The act also provides research funding to study the causes of health care burnout and establish more accurate figures on the precise numbers of physician suicide.
In the meantime, there is plenty we can do to support the health care workforce:
Our nation's health care workforce put themselves on the front lines every day – battling disease, comforting patients and families, and working long hours to serve their communities. It's long past time to remove barriers, break down stigma and protect the minds of these health care heroes.
J. Corey Feist is the co-founder of the Dr. Lorna Breen Heroes' Foundation and serves as the chief executive officer of the University of Virginia Physicians Group, the medical group practice of UVA Health.
Opinions expressed by the author do not necessarily reflect the policy of the AHA and are an independent viewpoint of an expert in the health care field.