988: Transforming America's Behavioral Health Safety Net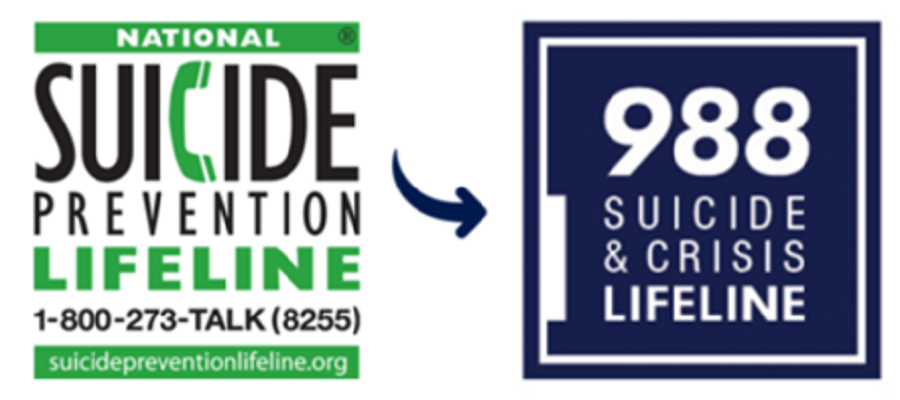 In 2020, Congress designated 988 as an easy to remember 3-digit dialing, texting, and chat code to assist people experiencing mental health and/or substance use emergencies. 988 will complement the current National Suicide Prevention Lifeline, which is currently answered by over 200 local crisis centers across the country. The Harris Center for Mental Health and Intellectual and Developmental Disabilities is one of the local centers and answers 38% of all Lifeline calls in Texas. The 988 transition goes live on July 16, 2022. The current Lifeline phone number (1-800-273-8255) will continue to remain available to people in emotional distress or suicidal crisis, even after 988 launches nationally.
When fully implemented, the 988 number will transform our crisis system. The services offered will be separate from those available through dialing 911. This marks a shift from a law enforcement response to a community-based behavioral health response, which hopefully will remove barriers for some communities, such as communities of color, LGBTQIA+ communities, people with disabilities and those in more rural communities. Care will be grounded in focusing on the least punitive and restrictive intervention possible.
Someone to Talk To
Trained crisis counselors will answer the calls 24/7 and handle 70-90% of calls; follow-ups will be required for callers with thoughts of suicide. As call volumes are expected to double, these centers are looking to bring on both volunteers and paid employees. Training will be provided, so caring people who want to help those in crisis should apply here. For ways to support your local Lifeline network crisis center, visit our Crisis Centers page.
Someone to Respond
Mobile crisis outreach teams or another multidisciplinary team will respond to emergent calls. Law enforcement would respond only in high-risk situations. Many communities, like Harris County, TX, have mobile crisis outreach teams, virtual models, and co-responder models, which pair a law enforcement officer with a licensed professional.
Someplace to Go
The appropriate placement will depend on the circumstances of each call and available community resources. For some, referrals to the community will be appropriate. For acute cases, crisis stabilization and hospitalization will be needed. Aftercare and a strong continuity of care will lead to better outcomes. The National Association of State Mental Health Program Directors has developed an Implementation Playbook for providers.
The go-live date is only the beginning of a monumental systemic change. The National Action Alliance for Suicide Prevention has created a Toolkit for Promoting the 988 Messaging Framework. Much work is needed at federal, state and local levels to fully implement the 988 vision of a robust crisis system where anyone can immediately access crisis care.
To learn about the impact of the Lifeline, visit their new By the Numbers page. To learn about what happens when you call, text or chat with the Lifeline, click here. 988 is active across all communications access points in the United States.
Wayne Young, MBA, LPC, FACHE, is the chief executive officer of the Harris Center for Mental Health and IDD.