Improving Maternal Outcomes Starts with Knowing Why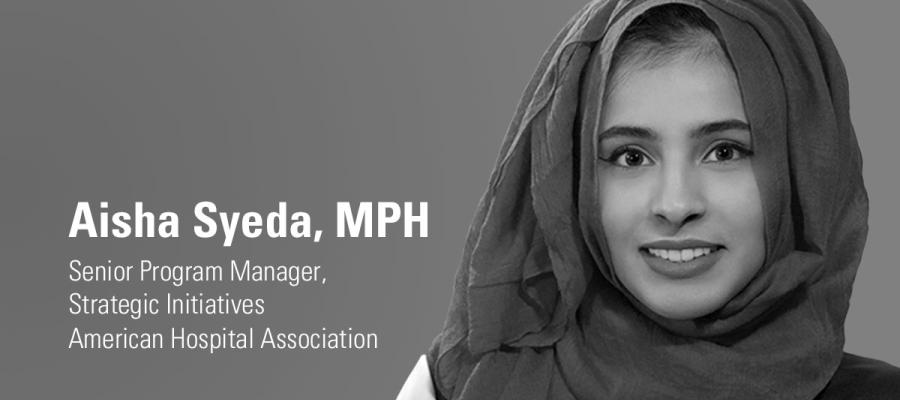 According to the CDC, 80% of pregnancy-related deaths can be prevented; that's a 20% increase from previous years. Know why?
That's actually the theme for today's Maternal Health Awareness Day: "Know Why."
Maternal Health Awareness Day shines a light on the many complex factors contributing to maternal health deaths and amplifies promising initiatives to combat the rising rates of maternal morbidity and mortality.
As a mother of three children, including a five-month old, and senior program manager for AHA's work on maternal health, this issue hits close to home.
This year's Maternal Health Awareness Day highlights strategies health care organizations are spearheading to tackle the leading causes of maternal deaths: mental health conditions and cardiac and coronary conditions. Hemorrhage is considered the second underlying cause of pregnancy-related deaths. These conditions not only come to surface during pregnancy but are more detrimental during the postpartum period. Data show 53% of pregnancy-related deaths occur up to one year postpartum.
Prevalence of these conditions differ by race and ethnicity.
After digging deeper, here is what I've learned:
Since COVID-19, many women in the U.S. report needing mental health services, but either don't have access to available and affordable mental health services or fear/avoid seeking treatment.
Cardiac and coronary conditions are prominent in non-Hispanic Black individuals, who are already subjected to health care disparities leading to poorer maternal health outcomes. Additionally, mental health conditions was the leading underlying cause of death among Hispanic and non-Hispanic White women; and hemorrhage for non-Hispanic Asian individuals.
Many women are unaware of warning signs and risk factors for cardiac and coronary conditions.
Women, who make 80% of household decisions, often dismiss their own need for medical attention.
Being 5 months postpartum, these statistics terrify me. But I am comforted that hospitals and health care organizations are increasingly addressing these challenges by implementing strategies focused on "knowing the patient." This may include:
Is your organization implementing strategies to improve health care outcomes for pregnant/postpartum women impacted by mental health and cardiac and coronary conditions? Use the hashtag #MaternalHealthAwarenessDay on social media to share your efforts and join the conversation on social media.
To eliminate maternal mortality, we must know why it happens. Let's work together to learn and make changes, one day at a time.
Aisha Syeda, MPH, is a senior program manager for AHA's Strategic Initiatives.