Chairman's File: Focusing on Improving Community Health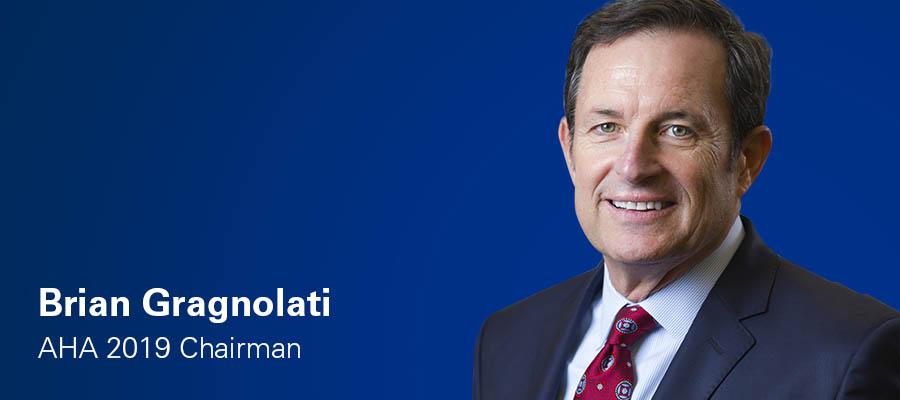 Hospitals and health systems foster the development of healthy life all around them.
They are caregivers foremost – working tirelessly to advance the cause of good health for patients and communities. They are economic anchors – providing jobs and partnering with businesses to bolster the local economy. And they are researchers and bridge-builders – meeting the health needs of their surrounding communities by working closely with traditional and non-traditional partners.
Yesterday kicked off Community Health Improvement Week. This year's theme, "One Voice to Activate Partnerships," acknowledges the important role hospitals and health systems play in advancing community health. Research has shown that about 80% of a person's health is dictated by behavior, socioeconomic factors and physical environment. That makes this week the perfect time to improve awareness of lifesaving, community-based prevention and wellness initiatives.
The AHA is engaged in assisting hospitals and health systems with many vital population health strategies. This week, we'll share new educational resources – including blogs, podcasts, webinars and more – focused on:
Integrating population health into your mission;
Building partnerships to drive health equity; and
Screening patients for social needs.
On June 7, the AHA's Hospitals Against Violence initiative will host its third annual #HAVhope Friday: National Day of Awareness to focus attention on ending violence. Visit our webpage for more information, including digital toolkits for Community Health Improvement Week and #HAVhope Friday.
I hope you will make time this week to recognize and celebrate the impact of your organization's community health activities and partnerships. As always, thank you for your ongoing commitment to advance health in America.