Chairman's File: Patient safety is our top priority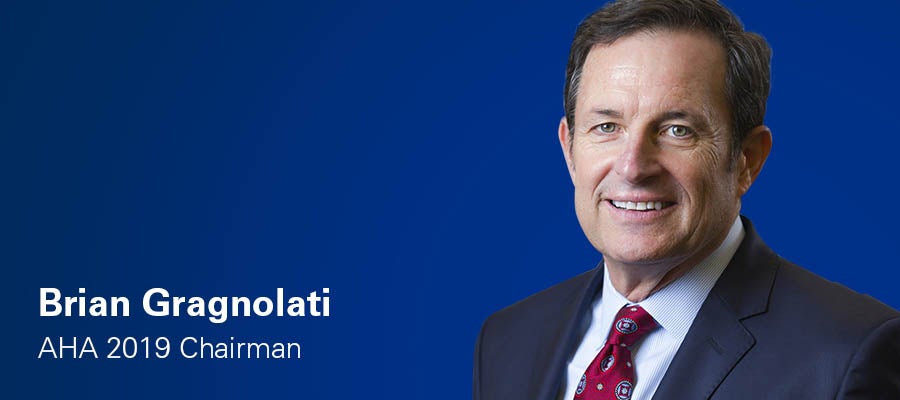 As health care in our nation transforms, one thing remains constant for America's hospitals and health systems: our unwavering commitment to providing safe, high-quality, patient-centric care. Every interaction — whether inside our hospitals and clinics, in a patient's home or at a community event — is another opportunity to advance the health of the patients we are privileged to serve.
Tomorrow is the first ever World Patient Safety Day. The World Health Organization is launching this global campaign to raise awareness of patient safety issues and encourage everyone around the globe to make health care safer.
Our field has significantly improved care quality over the past decade and patients are reporting more and more favorable hospital experiences. A recent AHA report shows that hospitals and health systems are improving outcomes and substantially reducing hospital-acquired conditions, healthcare-associated infections, avoidable readmissions and early-elective deliveries.
While we have made considerable progress, we know that more needs to be done. The AHA is actively supporting hospital and health system efforts on a number of fronts, including working with policymakers to align three core components of hospital quality — quality measurement, quality improvement and conditions of participation and standards.
We also are working with the field to disseminate best practices and share strategies through a variety of AHA platforms, including the AHA/HRET Hospital Improvement Innovation Network, AHA Team Training Program featuring TeamSTEPPS, AHA Physician Alliance and more.
World Patient Safety Day is an excellent opportunity to share your good work and helpful resources on safety culture and patient engagement. Please visit WHO's website for more details.
Thank you for everything you do to care for our communities and keep patients safe.