The American Hospital Association (AHA) is closely monitoring COVID-19 information and working with the Centers for Disease Control and Prevention (CDC) and local authorities. Using CDC recommendations, additional precautionary measures to support the health and safety of our course and conference attendees are being adopted. As this is an evolving situation, we are continually reviewing policies and will update as needed.
If you are a registered attendee impacted by the COVID-19 virus, and need to change your plans, please contact teamtraining@aha.org for assistance. Thank you for your leadership and please find the latest updates and resources on COVID-19 from the AHA.
---
Welcome to the American Hospital Association's Team Training Program featuring TeamSTEPPS®
AHA Team Training strives to make teams of experts into expert teams. Using a variety of approaches, we support change initiatives to help educate, convene, and shape health care organizations to provide safer team-based care. Our primary focus is Team Strategies and Tools to Enhance Performance and Patient Safety (TeamSTEPPS®). It is an evidence-based set of tools for optimizing patient outcomes by improving communication and teamwork among health care professionals. It includes a comprehensive set of ready-to-use materials and a training curriculum to successfully integrate teamwork principles into any health care system.
Teams working with American Hospital Association faculty have improved communication and teamwork in their organizations through courses, webinars, an annual national conference, and community support and engagement.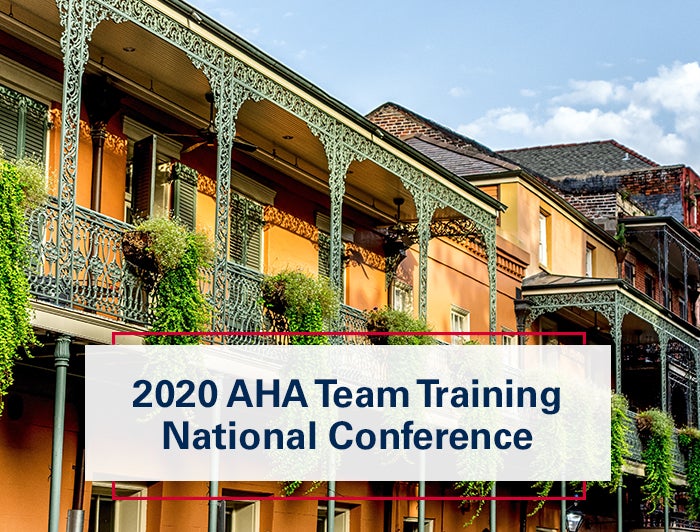 You won't want to miss next year's premier team training event! Join us June 3-5, 2020 in New Orleans to learn from and network with interdisciplinary health care professionals dedicated to helping create a culture of safety through better and more efficient team-based care. Registration is now open for both the conference and pre-conference sessions. View our special rates and take advantage of early bird pricing.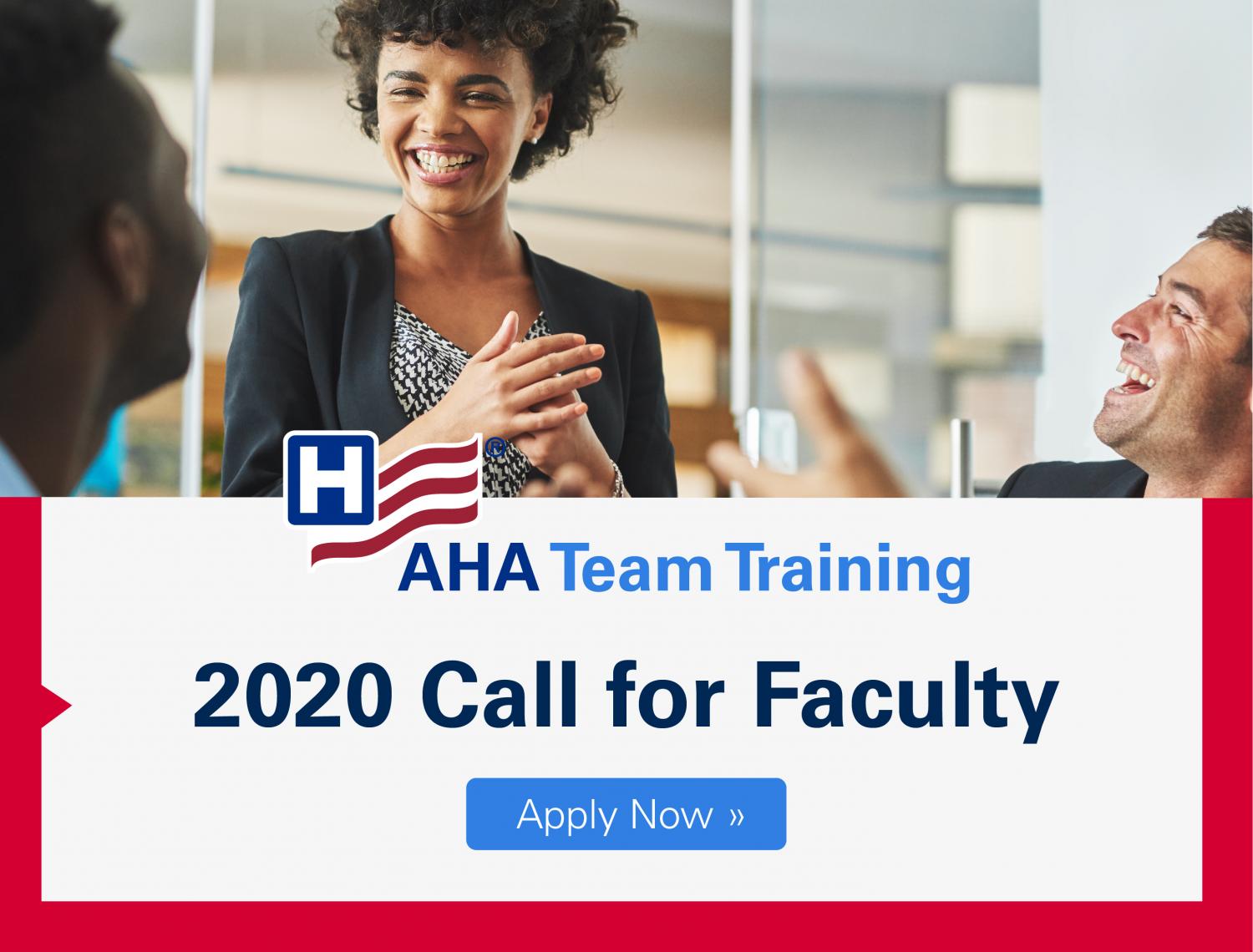 We are looking for strong interprofessional faculty teams to help fundamentally change the future of health care! We want to widen our network of TeamSTEPPS Master Trainers, practicing clinicians and health care professionals to fulfill requests from the field for customized, onsite presentations and TeamSTEPPS courses. Email teamtraining@aha.org to learn more about the benefits of partnership and the application process.
About Us and TeamSTEPPS
Learn more about how the AHA Team Training program is helping health care organizations utilize TeamSTEPPS to create a culture of safety and provide better, more efficient team-based care.