Chairman's File: Saluting hospital efforts to improve community health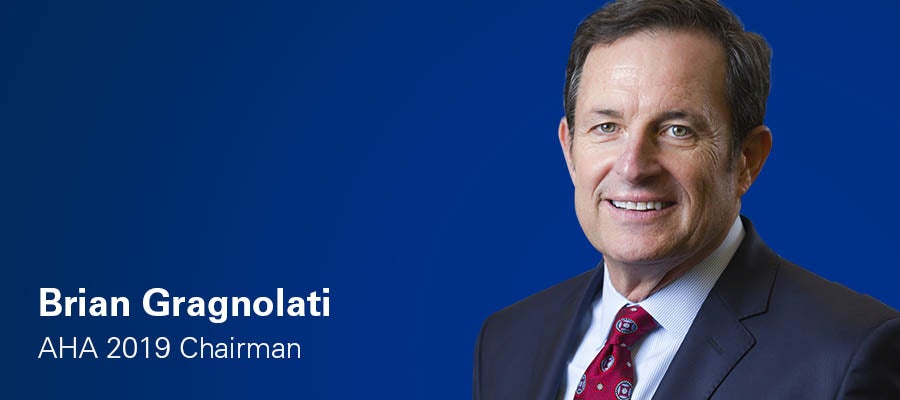 As we seek innovative ways to improve the health of our communities, it is more important than ever for hospitals and health systems to partner with others. There are many great examples from across the country of hospital-community collaborations that are significantly improving lives — through health care, economic and social initiatives.
Each year, the AHA's Dick Davidson NOVA Awards recognize these powerful collaborations. In 2019, we honored partnerships that reduce infant mortality; address youth and adult violence; tackle the root causes of homelessness and identify stable, long-term housing; and address the social determinants of health. You can watch videos on the invaluable work of this year's honorees here.
Hospitals and health systems are encouraged to apply for the 2020 Dick Davidson NOVA Awards by Nov. 25. We will honor up to five organizations at next year's AHA Leadership Summit in San Diego. Apply today to share examples of the wonderful work occurring in your community.
Thank you for your collaborative and inspiring leadership. Each day, we move closer to our vision of a society of healthy communities, where everyone has the opportunity to reach their highest potential for health.