Chairman's File: Mentoring the next generation of health care leaders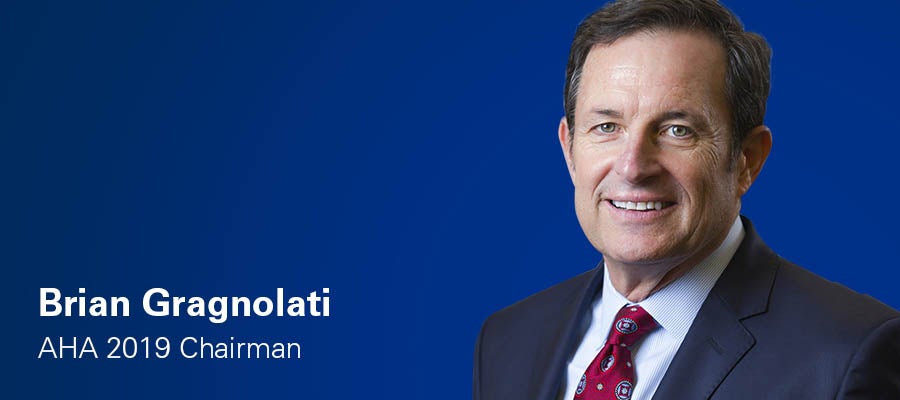 In the complex and rapidly changing field of health care, the leadership learning curve takes time. While we must remain nimble and adaptive in providing the best possible care for today's patients, we must also plan ahead and enable the next generation of leaders to continue our proud history of service and compassion.
The good news is tomorrow's health care leaders can get a big boost from a new AHA program designed to develop and accelerate their ability to successfully lead America's hospitals and health systems into the next decade and beyond.
The AHA Center for Health Innovation recently launched its Next Generation Leaders Fellowship, which will match carefully selected applicants with a mentor who will work with them one-on-one for a full year. The program will prepare emerging leaders to tackle key issues and challenges affecting health care affordability, quality and safety.
The fellowship will hone essential skills, including navigating today's competitive landscape, expanding innovation capacity, driving organizational change and digital transformation, and leading the shift from health care to well care.
I urge all up-and-coming leaders to apply and if there's a promising leader in your organization, please nominate them yourself. Applications are due by Feb. 28, 2020. Fellows will be notified one month later.
Thank you for everything that you do to advance health in America. I wish you and your family a Happy Thanksgiving!