Chairman's File: Fresh eyes on innovation and value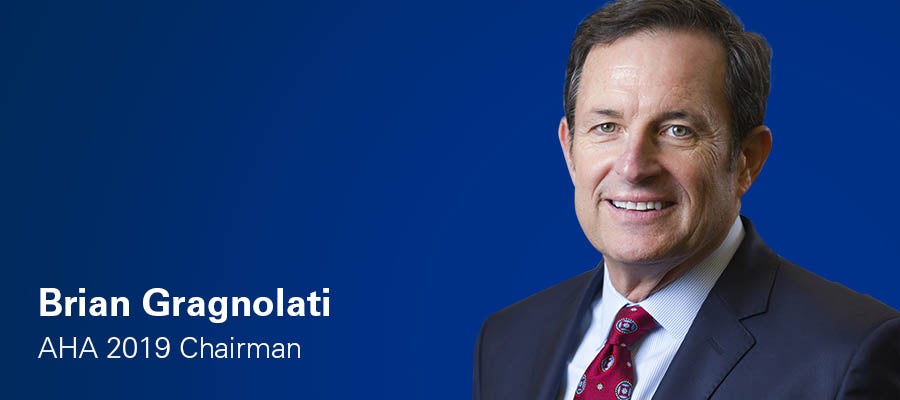 Smarter, more efficient, more convenient. These goals are shaping transformation at hospitals and health systems throughout the country. As we drive innovative change to improve the patient experience, caregivers are using a fresh eye to assess their means and methods, looking for new ways to connect care seamlessly across the continuum.
Health organizations stay competitive by asking hard questions: What kind of teams, processes and infrastructure should we build? How can we keep patients healthy while accommodating their desire for convenience? What can we do to better support high-risk patients?
The AHA Center for Health Innovation offers rich resources and expert thinking on these and many related subjects. It recently expanded offerings to include leadership training and market insights. Likewise, The Value Initiative is framing the issues of value and affordability in ways that members can use right now.
My organization, Atlantic Health System, recently formed a Care Coordination Infrastructure Team. In this AHA Advancing Health podcast, moderated by Priya Bathija, vice president of The Value Initiative, two of my colleagues describe our new team's purpose and other innovative changes underway back home in New Jersey.
Among the key messages: Modernizing processes goes hand-in-hand with the journey to value. Also, health care doesn't have an innovation problem — plenty of good ideas are put forth — what we need to fix is an implementation problem. Thought-provoking points and worth a listen.
Innovation and value are welded to the future of America's hospitals and health systems. Let's learn from each other and keep the momentum going for advancing health in America.