Chair File: Answering the Call to Serve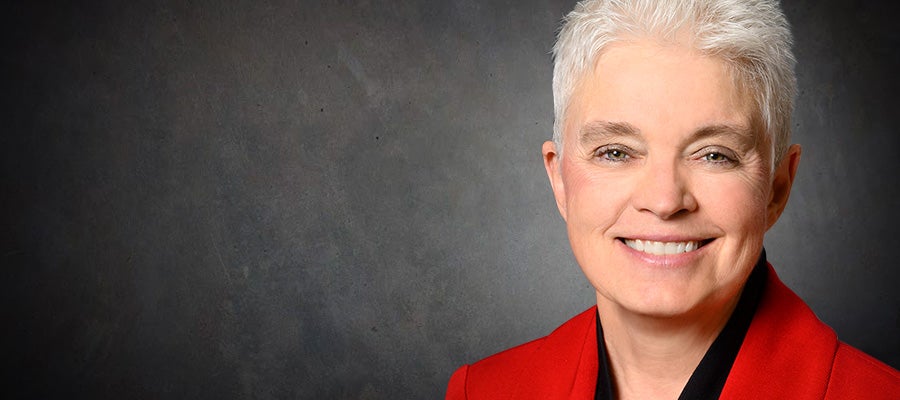 Giving a voice to health care leaders everywhere, AHA Board Chair Melinda Estes, M.D., president and CEO of Saint Luke's Health System in Kansas City, Mo., recently shared the following message with the team at Saint Luke's.

"I wanted to help people."
It's the simple and succinct answer so many health care professionals give when asked why they chose this field. It says something about who we are and what drives us. Helping people—our patients, our neighbors, our friends and family — is our calling.
Now, more than ever, there is a need. And now, more than ever, we are called to rise and meet that need. It's a daunting challenge to be sure — one we've never seen before. But, one that I know we'll continue to tackle as a team; together as a Saint Luke's family.
Like everyone, increasingly, around the world, the ever-changing circumstances of the COVID-19 pandemic have upended our routines and comforts. It has rocked our sense of security and caused fear and uncertainty. Now, as the number of cases begins to climb — due in part to both increased testing and spread — more eyes are turning to us, searching for answers and assurance; for care and comfort.
In response, we're here as always. Ready to serve.
I can say that with confidence because for nearly 10 years I have watched this team rise to the occasion time and time again. Never falling short to carry through with excellence. Always putting the patient at the center of our focus. Repeatedly amazing me — and each other — with an unending capacity to deliver on our mission.
At troubling times like these, we often hear people quote Mr. Fred Rogers who, remembering what his mother told him about times of crisis, said, "Look for the helpers. You will always find people who are helping."
These are comforting and encouraging words for so many. But not us. Because we don't look for the helpers. We are the helpers.
They look to us. And they are looking to us now.
So, this is when we help people — as many as we can. This is when we serve the mission. This is the calling you've been training for. And we're in this together — every step of the way.
On behalf of our entire senior leadership team, board of directors, and all our patients: Thank you, today and every day, for your commitment to serve and for your bravery to do so in the most challenging of circumstances.