Chair File: Training Tomorrow's Leaders to Advance Health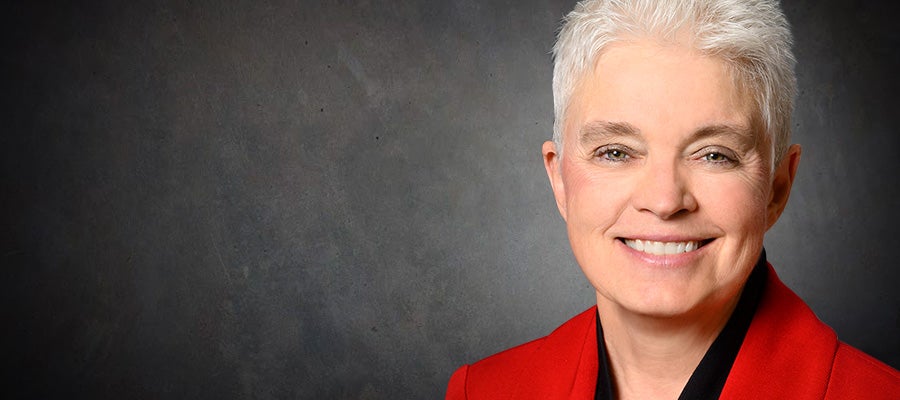 Among the many lessons we have learned from the COVID-19 pandemic is the critical importance of leadership. Across our nation, health care leaders — whether CEOs of hospitals and health systems, public health officials, or prominent epidemiologists and scientists — have stepped up to educate and guide the public through this crisis.
We also know that as we move forward, we must equip a new generation of passionate and talented individuals who can continue to help us on our journey to advance health care in America and improve overall health for all of its citizens and residents.
To support those efforts, the AHA recently launched the Next Generation Leaders Fellowship, which focuses on developing and empowering leaders to bring about real and lasting change in health care. The program recently announced its inaugural class of fellows and, while I'm excited to see such an impressive and diverse group of professionals all around, I'm especially pleased that Lindsey Stringer, director of planning for my organization, Saint Luke's Health System in Kansas City, Mo., is part of this first group.
Hailing from urban, suburban, and rural communities all across the nation, each fellow is already making significant contributions to their respective hospitals and health systems in areas such as risk management, nursing, market intelligence, business development and geriatrics. During the 12-month long fellowship, program participants will expand their capabilities, mastering skills such as expanding innovation capacity, driving organizational change and digital transformation, and leading the shift from health care to well care.
As both a physician and an executive, I know first-hand that our changing health care landscape will require future leaders with bold perspectives and specialized skills – from technology and data analytics to population health and business-model transformation. This fellowship program provides those skills and more, including the ability to create a culture of innovation, accountability and inclusion.
The bottom line: Leaders trained in today's realities will help improve patient care and drive better outcomes. The Next Generation Leaders Fellowship will empower and unleash leaders who will ensure a brighter future for health care in America for generations to come.