Chair File: Strengthening Partnerships and Advancing Health in Unprecedented Times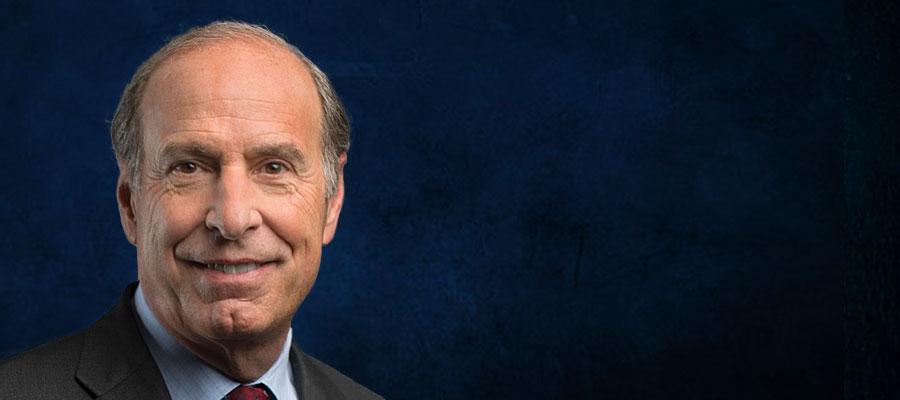 I have no doubt that Americans and people all over the world are looking forward to turning the page to a new year. The challenges the health care field encountered in 2020 due to the global pandemic have been intense both personally and professionally. But hope is growing for 2021 with the initial rollout of COVID-19 vaccines and much more to come. At a time when the country needs us most, hospitals and health care professionals continue to respond with excellence and compassion as we care for patients, families and communities.
As I begin my year as chair of the AHA Board of Trustees, I see caregivers and hospitals giving their all. It's really the health care field's finest hour, and the AHA is standing with you to support this vital work. Today, the entire country has a new perspective on how important caregivers and hospitals are to the health, well-being and future of every individual and family.
My predecessor, Dr. Melinda Estes, provided incredible leadership during an unprecedented time. Thank you, Mindy, for your commitment, work and insights.
This year, COVID-19 will continue to require our time, energy and innovation. We'll need to address its effects on the health system. That includes financial sustainability, particularly for rural hospitals. We must work to ensure that people in all communities have access to quality health care close to home.
Another priority of mine in the year ahead is strengthening partnerships with physicians. This may involve looking at a different primary care payer model that moves us further toward value-based payment. About 30% to 40% of U.S. physicians are employed by hospitals, so we want to make sure they're key to our partnership as we move forward.
Other opportunities for our field and the AHA in the coming year include:
advancing transformation in health care;

preserving and increasing ease of access to virtual care;

using data to improve patient care; and

further digitizing health care.
All of this work is in service to patients receiving care where, when and how they want it.
Serving as chair-elect the past year has been a rewarding experience and given me the chance to see up close all the great work that AHA does for its members and the field and to better understand the needs we can address.
I am very proud to serve as this year's chair and look forward to working with you to problem-solve and advance health care together.
Rod Hochman, M.D.
AHA Chair