Chair File: Ensuring a Culture of Safety to Protect our Patients and Care Teams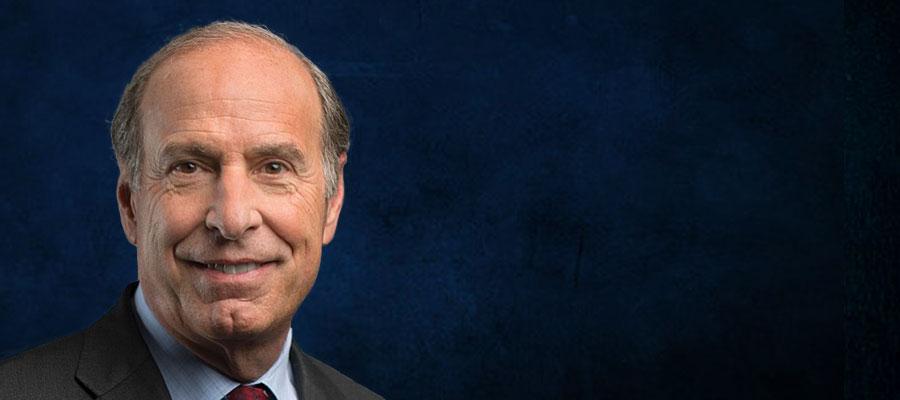 News coverage continues to show that many hospitals have been stretched beyond capacity during the COVID-19 pandemic. Each wave has brought incredible pressure on our health care workforce, and the physical and emotional exhaustion is leading to ever greater staff shortages at hospitals.
Supporting our workforce is a top priority for me, and I know many health care leaders share this concern. Across the field, we are taking every possible step to ensure our health care teams have the support and tools they need to stay safe and healthy.
Hospital work is teamwork, and right now we need the most efficient ways to provide the best care for our patients. That's why I'm recommending a look at Project Firstline, a national training collaborative funded by the Centers for Disease Control and Prevention that is committed to stopping the spread of infectious diseases by preparing front-line health care workers to protect themselves and their patients. AHA is a partner in this important national initiative.
AHA Team Training recently released an on-demand video tool based on TeamSTEPPS —Team Strategies and Tools to Enhance Performance and Patient Safety — and funded by CDC's Project Firstline. The TeamSTEPPS Video Toolkit is available online at no charge and features nine modules on teamwork and communication tools. Each module uses three short videos: one explains the tool; one illustrates how to use it; and a third shows opportunities for improvement. The tools include SBAR, CUS and huddle, and are for clinical and nonclinical professionals.
Through Project Firstline, AHA is offering hospitals and health systems a host of other tools and resources to engage professionals across all health care roles and settings. From bedside nurses to administrators to environmental staff, teams can enhance their ability to identify areas of improvement, commit to an action plan, monitor practices and adjust as needed. Many of these resources are focused on COVID-19. You can find more information on AHA's Project Firstline webpage.
I invite you to also take a look at the AHA Team Training webpage. It offers courses and workshops, webinars, customized coaching and other resources to "transform teams of experts into expert teams." The goals are to improve process and outcomes as well as patient and staff safety and satisfaction.
Let's care for the caregivers during this public health crisis by ensuring each team member has the tools to be confident speaking up, and that our teams have the right tools to communicate and work together effectively. In this way, we are strengthening and maintaining a culture of safety that protects our health care professionals and our patients.
Rod Hochman, M.D.
AHA Chair