Project Firstline
An Infection Prevention and Control Training Collaborative
Project Firstline is a CDC national training collaborative offering timely infection control training to front line health care workers and the public health workforce in the fight against infectious disease threats. As a key partner in this initiative, AHA is pleased to help bring this critical training opportunity to the health care field and champion sound decision-making and positive behaviors in a time of crisis.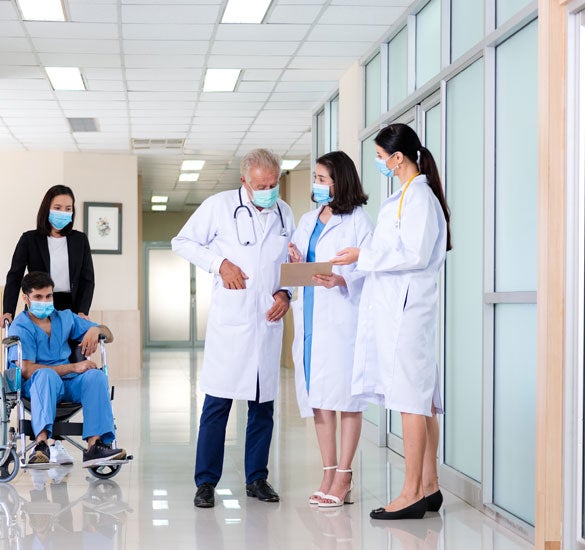 Purpose
All health care workers on the front lines are essential to stopping the spread of infectious diseases. Whether you serve in environmental services, administration, acute care or long-term care, this training program is for you. Because the actions you take every day can make a difference in containing an outbreak and alleviating risks.
Benefits
Core Training
Practical Tools
Engagement across Healthcare Settings
Innovation
IPC Capacity Building
IPC Expertise and Mentorship
Upcoming Events and Resources
The AHA hosted a live Q & A webinar with CDC's Dr. Michael Bell to answer frontline healthcare workers questions on providing safe care to COVID-19 patients in various settings on November 20, 2020.
Also, stay tuned! Project Firstline will be releasing a series of unique training curriculum and other events designed for a healthcare crisis like COVID-19.
Partners
Project Firstline is a collaborative between CDC and a diverse group of organizations
American Academy of Pediatrics, American Medical Association, American Nurses Association, Asian and Pacific Islander American Health Forum, Health Research and Educational Trust, National Association of County and City Health Officials, National Council on Urban Indian Health, National Indian Health Board, National Network of Public Health Institutes.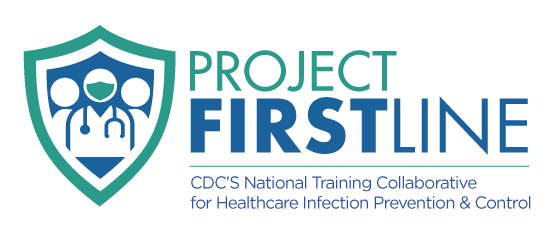 Project Firstline is an American Hospital Association initiative carried out through the Health Research & Educational Trust (HRET), a 501(c)(3) nonprofit subsidiary, and funded by the Centers for Disease Control and Prevention (CDC).
Want to learn more about Project Firstline? Contact ProjectFirstline@aha.org.
Project Firstline is a national collaborative led by the U.S. Centers for Disease Control and Prevention (CDC) to provide infection control training and education to frontline healthcare workers and public health personnel. AHA is proud to partner with Project Firstline, as supported through Cooperative Agreement CDC-RFA-OT18-1802. CDC is an agency within the Department of Health and Human Services (HHS). The contents of this webpage do not necessarily represent the policies of CDC or HHS, and should not be considered an endorsement by the Federal Government.