Project Firstline – A Strong Team Approach
Building a Culture of Safety and Prevention
Implementing a multidisciplinary approach to infection control can be powerful. Through Project Firstline, AHA offers hospitals and health systems the tools and resources needed to engage all stakeholders – from bedside nurses to administrators to environmental staff – to identify areas of improvement, commit to an action plan, monitor practices and adjust as needed.
Our Goal
Support facilitators tasked with leading IPC improvements, guide standardization and inspire everyone to understand and take ownership of the vital role they play in preventing HAIs across your organization.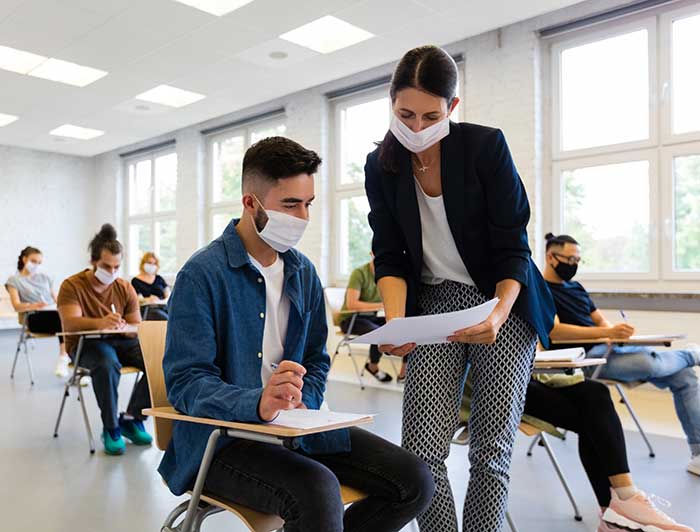 Community College Training Program
AHA is partnering with the CDC and the League for Innovation in the Community College on a new pilot program to train future health professionals to prevent and control infections through community colleges nationwide.
Learn More
Other Resources
The AHA hosted a live Q & A webinar with CDC's Dr. Michael Bell to answer frontline health care workers questions on providing safe care to COVID-19 patients in various settings.

CDC's Dr. Michael Bell and Dr. Abigail Carlson discuss what front line health care worker needs to know about environmental infection control and why giving EVS leaders a "seat at the table" is crucial.
Partners
Project Firstline is a collaborative between CDC and a diverse group of organizations
American Academy of Pediatrics, American Medical Association, American Nurses Association, Asian and Pacific Islander American Health Forum, Health Research and Educational Trust, National Association of County and City Health Officials, National Council on Urban Indian Health, National Indian Health Board, National Network of Public Health Institutes.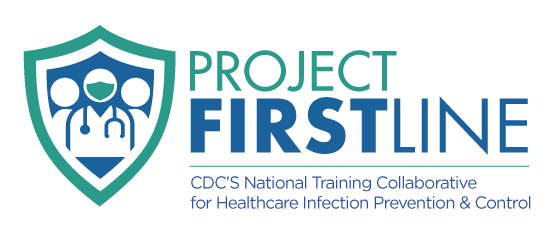 The Project Firstline program is a national training collaborative led by the Centers for Disease Control and Prevention (CDC) in partnership with the American Hospital Association and the Health Research & Educational Trust (HRET), an AHA 501(c)(3) nonprofit subsidiary.
Want to learn more about Project Firstline? Contact ProjectFirstline@aha.org.
Project Firstline is a national collaborative led by the U.S. Centers for Disease Control and Prevention (CDC) to provide infection control training and education to frontline health care workers and public health personnel. AHA is proud to partner with Project Firstline, as supported through Cooperative Agreement CDC-RFA-OT18-1802. CDC is an agency within the Department of Health and Human Services (HHS). The contents of this webpage do not necessarily represent the policies of CDC or HHS, and should not be considered an endorsement by the Federal Government.