Chair File: Giving Thanks During Challenging Times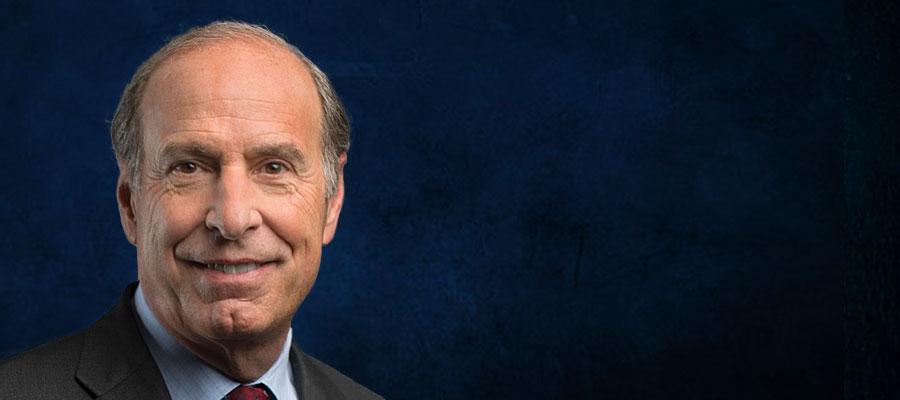 On Thursday, many families and friends will gather to celebrate Thanksgiving, reflect on our blessings and remember loved ones. During this holiday season, far too many tables will have empty seats — a painful reminder of the COVID-19 pandemic.
Anyone who has experienced loss knows that being grateful during those times is tough, but it can be a pathway to grieving and healing. Science is showing us that gratefulness can help us get through challenging or traumatic events and improve personal well-being, and it also has a positive effect on those around us.
This year, I invite you to join me in giving thanks for health care professionals on the front lines — doctors, nurses, pharmacists, respiratory therapists, behavioral health specialists, lab technicians and so many more — who have been beacons of hope and strength during the pandemic.
We just can't say it enough, which is why I'm very pleased to announce AHA's new "Season of Thanks" national campaign. It launches today to express appreciation for our nation's hospital and health care workers as they continue providing critical care, comfort and compassion.
Visit AHA.org to learn more and find ideas, resources and digital content to share and customize. You can encourage participation by your organization and also your business and community partners.
Our health care workers have shone brightly during the dark days of a global pandemic. Expressing gratitude is one way to recognize their courage and commitment, and help us collectively gather up resolve for the challenges still ahead.
As Martin Luther King Jr. said, "Only when it is dark enough can you see the stars."
Please join the AHA and me in this "Season of Thanks" and together we can create a powerful movement. To every star in every hospital and health system across our country, we are forever grateful.
Rod Hochman, M.D.
AHA Chair