Chair File: Leadership Dialogue with Rod Hochman, M.D., President and CEO of Providence and Immediate Past Chair of the AHA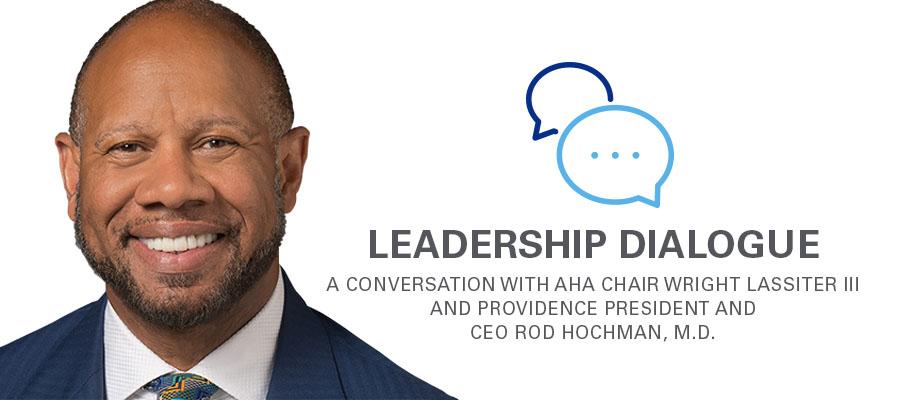 This year, I look forward to continuing AHA's leadership dialogues on trending topics with health care, business and community leaders from around the country.
Joining me to launch this year's series is Rod Hochman, M.D., president and CEO of Providence and the immediate past chair of the AHA Board of Trustees.
During this episode, we discuss what's ahead for health care in 2022, including the need to continue addressing workforce challenges and ensure the well-being of our care teams. Rod shares his perspective on a variety of other topics, including innovation, disruption and diversification, partnerships and community engagement.
I hope you find these conversations thought provoking and useful. Look for them once a month as part of the Chair File.
Watch the episode here.
Wright L. Lassiter III
AHA Chair