Chair File: Resources to Support Good Governance, Strengthen the Workforce and Create Healthier Communities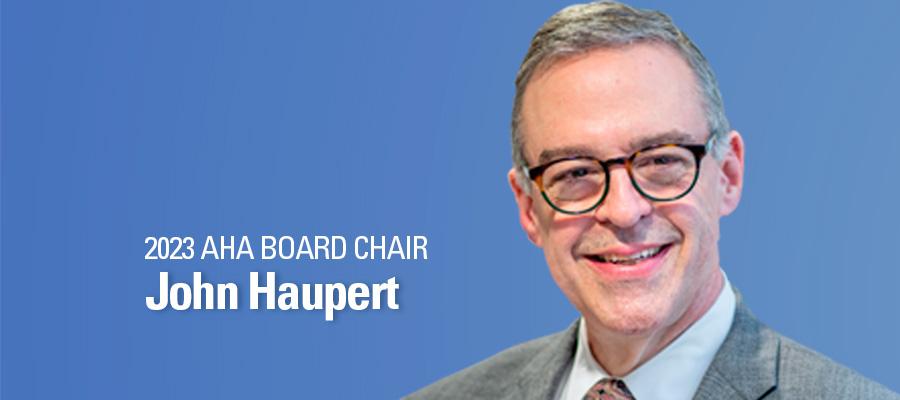 Both my parents served on the board of a local hospital in my hometown of Fort Smith, Ark., so I've observed firsthand the commitment and dedicated service of board members.
Hospital and health system board members make decisions that affect their health care organization as well as their communities. Good governance helps ensure quality care for patients and families and safe, positive environments for health care workers — and ultimately helps create healthier communities.
The AHA supports good governance by offering education and resources on our field's emerging challenges and on governance practices that are crucial to advancing health in every community across the country.
Here are a few examples of the excellent resources for boards:
2022 National Health Care Governance Survey Report analyzes survey data from more than 930 U.S. hospitals and health systems. This comprehensive report describes board structures, composition, culture, diversity and other practices, and contains discussion questions for each section. It highlights positive governance trends, identifies opportunities for improvement and includes insightful commentary from national governance experts.

Boardroom Briefs — short papers about key issues, with questions for board members to consider and initiate focused discussions — are a new trustee resource from the AHA. I encourage you to review How Boards Can Support Workforce Behavioral Health, the first brief in this series and a must-read for evaluating your organization's workforce well-being efforts.

Boardroom 101, an orientation guide, offers key strategies and practical tools to help your hospital or health system welcome and educate new board members. This resource includes sample agendas and questions for board members to consider as they learn about health care, the hospital or health system, and board responsibilities.
Visit trustees.aha.org for more valuable information and resources on health care governance and to subscribe to the monthly Trustee Insights newsletter.
Strong boards can make organizations stronger. The AHA will continue to support hospital and health system boards, leadership teams and health care professionals working together to make our communities healthier.