AHA supports bills to expand access to treatment for mental illness, SUDs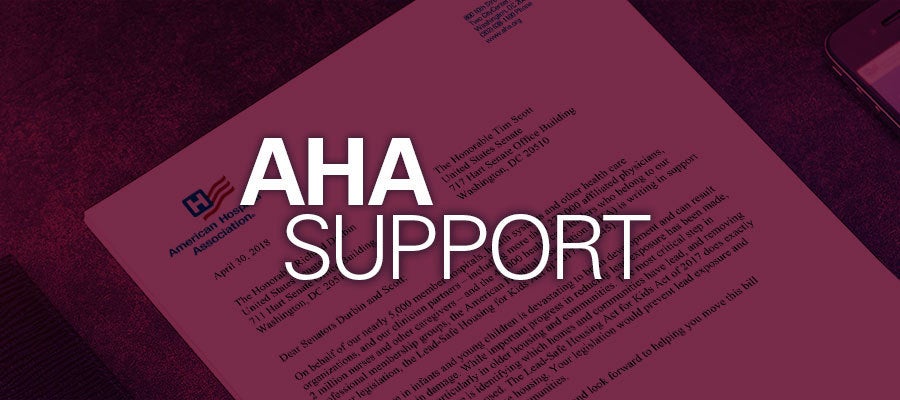 The AHA today expressed support for the Excellence in Mental Health and Addiction Treatment Expansion Act (H.R.1767/S. 824), bipartisan legislation that would renew and expand an innovative demonstration program that expands access to treatment of mental illnesses and substance use disorders through community-based clinics.

To increase access to care, Congress, in the Protecting Access to Medicare Act, authorized demonstration programs in up to eight states to improve community behavioral health services through certified community behavioral health clinics – a new comprehensive treatment model that launched in 2017. Statutory authority for the CCBHC program will end in June 2019 unless Congress acts.

"Your timely legislation would renew the CCBHC demonstration program in the original eight states (Minnesota, Missouri, Nevada, New Jersey, New York, Oklahoma, Oregon and Pennsylvania) for two years and expand it to 11 additional states, enabling current patients to continue receiving comprehensive care, and increasing the number of individuals with access to vital services," AHA said.

The legislation was introduced in the House by Reps. Doris Matsui, D-Calif., and Markwayne Mullin, R-Okla., and in the Senate by Sens. Roy Blunt, R-Mo., and Debbie Stabenow, D-Mich.