Embracing Flexibility and Adaptability in the Face of COVID-19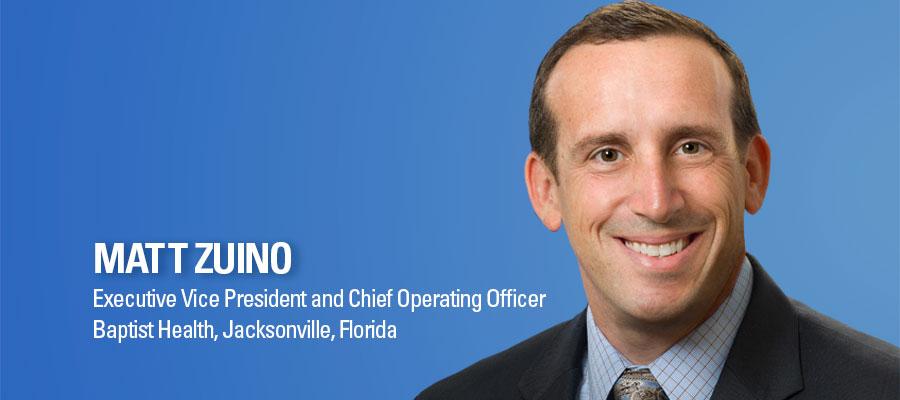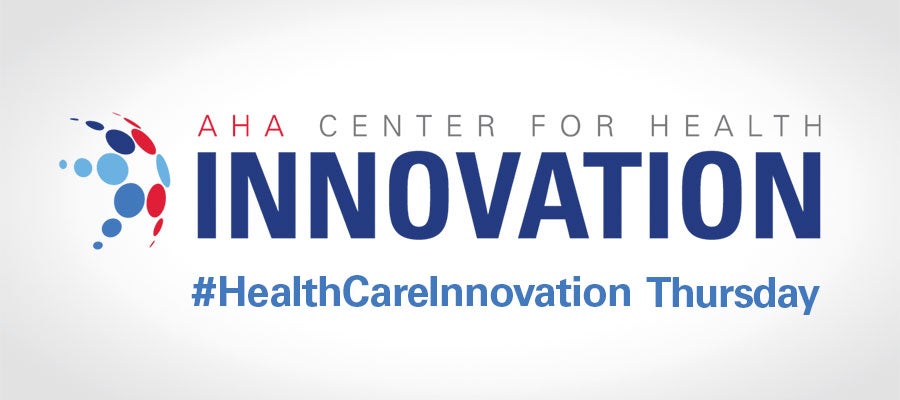 Baptist Health in Jacksonville, Florida, reflects on lessons learned and best practices moving forward
Flexibility and adaptability are terms that come to mind for me when I think about the ideal candidate in a job interview — someone who can jump into any situation, make sense of it and deliver a quality outcome.
For many in the health care field, we've been doing things the same way for so long that we were a bit stuck in the past. We had a vision in our back pocket for more flexible and adaptable health care, but it was something that seemed to belong to a distant future. The COVID-19 pandemic forced us to embrace rapid change and declare that the time is now to achieve those future goals. We were at the mercy of a devastating disease and had to act fast to save lives.
We know that our field will continue to be challenged by COVID-19, but this pandemic has taught us a valuable lesson: The future is not going to wait for us, and instead we have to be ready to embrace it.
At Baptist Health, we fully embraced telehealth and virtual care, launched expanded home health care and reinvested in our team members. We also have embraced the power of using predictive analytics daily to plan our next move and have changed the way we handle crises as we tackle a disease that is ongoing and ever-changing.
Connecting with Patients via Virtual Care
We have been using telehealth at Baptist Health since 2015 to enable our acute care providers —particularly those caring for stroke and pediatric patients — to bring their expertise into community-based emergency departments in northeast Florida and southeast Georgia. The pandemic helped convert the use of telehealth from "nice to have" to "need to have" to maintain physical and mental health for many patients.
In March and April 2020, Baptist Health and our medical groups quickly coordinated telehealth visits at nearly 100 physician practices to safely continue caring for patients via virtual doctor visits. We continue to offer virtual visits at most physician offices, including Baptist Behavioral Health, where providers are still seeing a high percentage of patients via telehealth visits — currently above 80%. We also introduced HealthPlace On Demand powered by Telescope Health last year. The HealthPlace On Demand app connects patients 24/7 via video chat to trusted, board-certified emergency and family physicians.
Expanding Home Health Care
During the onset of the COVID-19 pandemic in 2020, we needed a new model of enhanced home support to prevent unnecessary emergency room visits and hospitalizations at our five hospitals. The solution was to replicate a certain level of care that COVID-19 patients would receive in the hospital but safely administer it in the home setting.
In a matter of a few weeks, Mary Leen, vice president of clinical operations, spearheaded the development of an enhanced home support model featuring in-home assessments by home health nurses and virtual visits by Baptist Health primary care physicians. Taking care of COVID-19 patients who needed oxygen therapy in their homes was something we had never done before, so we stood up a clinical transformation workgroup made up of team members from across the health system and developed clinical guidelines for treating these patients in the home setting.
The results speak for themselves. Only 10% of the more than 1,800 COVID-19-positive patients treated through Baptist Health's enhanced home support model since March 2020 have been admitted to a hospital.
Reinvesting in Team Members
Like health systems across the country, we have relied on the support of travel nurses throughout the course of the pandemic to supplement our staffing needs. But as the pandemic continues, we want to focus more on supporting our own nurses and team members. We have invested millions of dollars into increasing wages as just one way of emphasizing the value we place on the health care heroes within Baptist Health.
Continuing to Foster Change
With all that has happened in the last two years, embracing flexibility and adaptability will remain key skills for us all.
We are leveraging predictive analytics to look at local, regional, national and international health care trends on a daily basis and analyze how COVID-19 numbers are rising and falling globally. Doing so helps us prepare for the trends to come. We did leverage predictive analytics prior to COVID-19, but mainly to look at regional health care trends in our market.
Due to COVID-19, we also are rethinking how we respond to crises. In the first and second surges, we responded with an incident command system designed for crises that have a start and end, similar to what we set up in the past with hurricanes and Ebola. But after witnessing the chronic, ever-changing nature of COVID-19, we have adapted our approach, shifting our focus to managing the surges. This allows us to be better prepared to handle disruptions as they come.
We know that our field will continue to be challenged by COVID-19, but this pandemic has taught us a valuable lesson: The future is not going to wait for us, and instead we have to be ready to embrace it.
Matt Zuino is executive vice president and chief operating officer at Baptist Health, based in Jacksonville, Florida. Baptist Health was featured in the AHA Living Learning Network's The Pandemic: A Time of Challenges and Champions. Dedicated to helping participants recover from the pandemic, the LLN rebuilds and reimagines the public health and health care sectors, using a variety of platforms, such as messages boards, podcasts and virtual learning sessions. Learn more and apply to join the LLN.