Pandemic – A Year of Reflection
A Look Back at the COVID-19 Pandemic
The AHA Living Learning Network's The Pandemic: A Time of Challenges and Champions reveals and honors the extreme conditions hospitals and health systems have faced during COVID-19 and the heroic efforts made by health care workers across the country. It offers an intimate behind-the-scenes look at this remarkable time in history as told by hospitals and health systems through commentaries, stories and images.
A must-read for everyone impacted by COVID-19.
The Pandemic: Responding with Resilience and Service to Community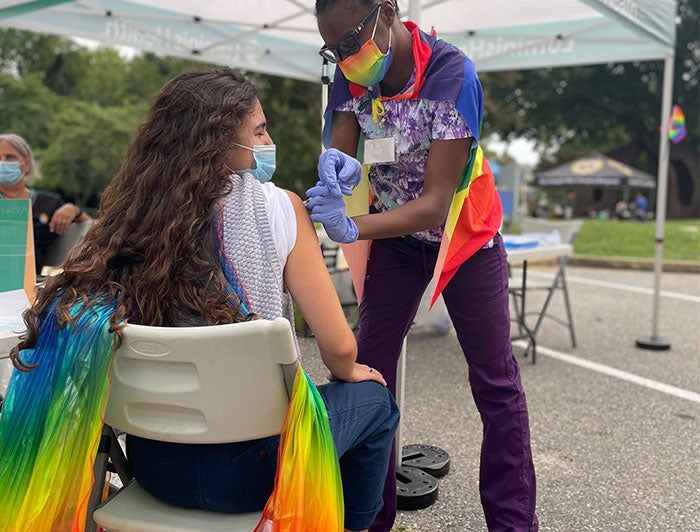 A new publication from the AHA's Living Learning Network (LLN), "The Pandemic: Responding with Resilience and Service to community," highlights images of and commentary from health care professionals on their experiences during the past two-plus years, with a focus on health equity and the field's service to communities. This e-book brings to life the early days of COVID-19 testing and treatment, the struggles and perseverance of front-line workers taking care of patients and themselves during surges, and the more recent months when care teams collaborated with community partners on efforts to vaccinate Americans.
Current Pandemic Reflection Book