Nurse Awarded Fulbright Grant; Oncology Nurses Encouraged by Added Training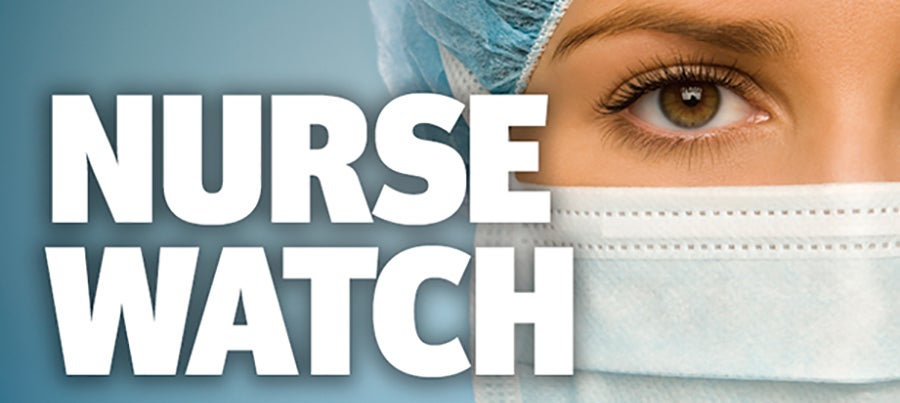 Nurse Watch is compiled in conjunction with the AHA's American Organization of Nurse Executives (AONE) and highlights articles of interest to nurse leaders, nursing professionals and other health care leaders. For more about AONE, visit aone.org.
Study: Oncology Nurses Benefit from End-of-Life Conversation Training
Oncology nurses were more willing and prepared to initiate end-of-life conversations with patients when nurses received training first, new research shows. Outpatient oncology nurses at Memorial Sloan Kettering Cancer Center in New York were given an educational program on end-of-life conversations. According to a survey after the training, the nurses said they learned they have a pivotal role in assisting patients to understand their prognosis and that raising the issue of end-of-life care does not take hope away from seriously ill patients, Oncology Nurse Advisor reports.
Texas Nurse Awarded Fulbright Grant
Amanda Ward Braswell, a nurse in the Bone Marrow Transplant unit at Medical City Dallas Hospital, was awarded a Fulbright grant to research diet and cardiovascular disease in India, Baylor University announced. Braswell traveled to India in 2017 to teach local nurses how to initiate intravenous punctures while reducing the risk for infection, and will live in Bengaluru, India, on the Bangalore Baptist Hospital/Rebekah Ann Naylor School of Nursing campus. "I knew that as a registered nurse, I would have the qualifications to conduct my own research and facilitate change on any level," Braswell said.
AONE to be Represented on National Patient Safety Panel
AONE Acting CEO Susan Gergely, EdD, and AHA Senior Vice President and Chief Medical Officer Jay Bhatt, DO, will represent their organizations on a new national patient safety panel. The panel includes involvement from two dozen organizations and was organized by the Institute for Healthcare Improvement. Read more from AONE.
Nursing Appointments in the Field
Cape Regional Health System in Cape May Court House, NJ, has appointed Rosemary Dunn to the role of chief nursing officer, the Cape May County Herald reports. Previously, Dunn was CNO at Hahnemann University Hospital in Philadelphia.
Bon Secours St. Mary's Hospital in Richmond, VA, appointed Jody Bishop to the roles of vice president of patient care services and CNO, the Richmond Times-Dispatch reports. Bishop most recently served as administrative director of the hospital and prior to that was an as administrative director of nursing resources, women's and children's services and nursing professional practice at Meritus Medical Center in Hagerstown, MD.
MemorialCare Saddleback Medical Center in Laguna Hills, CA, appointed Brandi Cassingham to the role of CNO, the organization announced. Cassingham was previously executive director of acute care services.