Program Helps Nurses Cope with Emotional Aftermath of Treating Patients with Opioid Use Disorder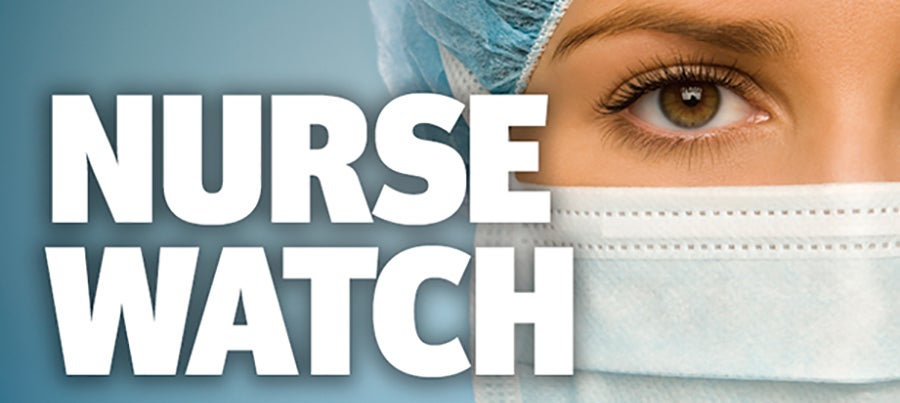 Nurse Watch is compiled in conjunction with the AHA's American Organization of Nurse Executives (AONE) and highlights articles of interest to nurse leaders, nursing professionals and other health care leaders. For more about AONE, visit aone.org.
Nurse Saves Young Boy from Overheated Car
South Carolina nurse Deleah Pickler came to the rescue of a three-year-old boy last month after finding him unresponsive in a hot parked car, the Gazette reports. Pickler was biking past the car during a neighborhood search for the toddler — who had climbed into the vehicle during a game of hide and seek and had become too weak to leave the car — when she heard a thump. She immediately found the boy and called 911 while she rushed him to her home, where she reduced his temperature with cold water, towels and frozen items. The boy's temperature declined as paramedics arrived, and the boy recovered. Pickler was honored by the Coast Guard for saving his life.
Support Program Helps RNs Treating Patients with Opioid Use Disorder
Avant Healthcare Professionals, a Florida-based recruitment and staffing firm specializing in international health care employment, trains and supports nurses to grapple with the emotional burden of treating patients with opioid use disorder, HealthLeaders reports. The firm began a program that educates nurses about neonatal abstinence syndrome and treating opioid use disorder patients, including patients who overdose. The firm also checks in with nurses in the field and teaches them how to cope with the emotional aftermath of treating this national epidemic.
Nursing Appointments in the Field
Florida Hospital Waterman (Talvares) has named Michael Stimson its chief nursing officer, the organization announced. Stimson was CNO at Manchester (KY) Memorial Hospital prior to this appointment and served as the director of the emergency department and operating room at Manchester Memorial.
Sheridan (WY) Memorial Hospital named Barb Hespen chief nursing officer, The Sheridan Press reports. Hespen joined Sheridan Memorial in May to supervise its quality care division, and she now manages the hospital's nursing and quality divisions.
Saint Thomas Rutherford Hospital (Murfreesboro, TN) appointed Susan Miller, director of nursing in emergency services, the organization said. Previously, Miller was executive director of nursing and director of emergency services at Elkhart General Hospital (Elkhart, IN) and was director of critical care services at Presence Health's United Samaritans Medical Center (Danville, IL).