Health Care Elevator Pitches from the Big Four Tech Companies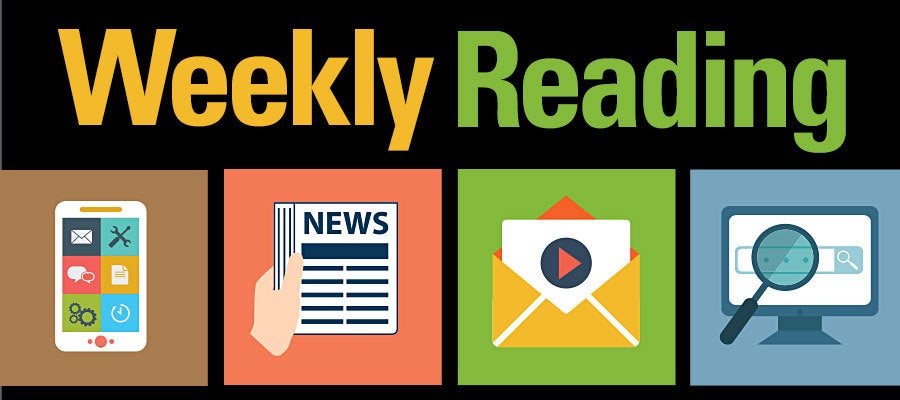 Long Waits to See Doctors in Puerto Rico
From 2006 to 2016, the number of doctors in Puerto Rico declined from 14,000 to 9,000, according the College of Physicians and Surgeons of Puerto Rico. And Hurricane Maria has helped fuel the exodus, Kaiser Health News reports. José Cruz, a pediatrician with a practice in Ponce, said the island's ongoing financial crisis and low payments from health insurers drove many physicians to seek work in the continental United States.
Gawande to Conduct Listening Tour with Employees at New Health Care Company
Atul Gawande, M.D., the recently named CEO of the Amazon, JPMorgan Chase, and Berkshire Hathaway health care company, will travel the country in the coming weeks to meet with various employees of the three companies as part of a listening tour, Stat News reports. For Gawande, who is a well-known health care writer and surgeon, this is intended to be a first step in setting priorities for the still-unnamed joint venture, the publication says. Gawande will be tasked with improving health care for the companies' combined 1.2 million employees, who run the gamut from blue to white collar workers in rural and urban areas across the nation, the publication reports.
This is How the Big Four Tech Companies Plan to Enter Health Care
Business Insider summarized the selling points that the Big Four tech companies — Google-parent Alphabet, Amazon, Apple and Microsoft — will bring to the health care table as they prepare to break into the field. In short: Alphabet seeks to "become the leader in population health" by refining its data storage and analytics capabilities; Amazon will hone in on its distribution expertise and will dispense medical supplies; Apple will turn its consumer products into patient health hubs; and Microsoft will turn its cloud storage and analytics capabilities toward precision medicine, the publication says.
These takeaways are gleaned from a larger, for-purchase report that Business Insider did on the subject.
Replacing Vacant Lots with Green Spaces Can Ease Depression in Urban Communities
A group of researchers from Philadelphia recently published a study that found having access to even small green spaces can reduce symptoms of depression for people who live near them, especially in low-income neighborhoods, NPR reports. Previous research has shown that green spaces are associated with better mental health, but this study is "innovative," says Rachel Morello-Frosch, a professor at the department of environmental science, policy and management at the University of California, Berkeley, who wasn't involved in the research.