For the 17th year in a row, nurses top Gallup's poll of most trusted profession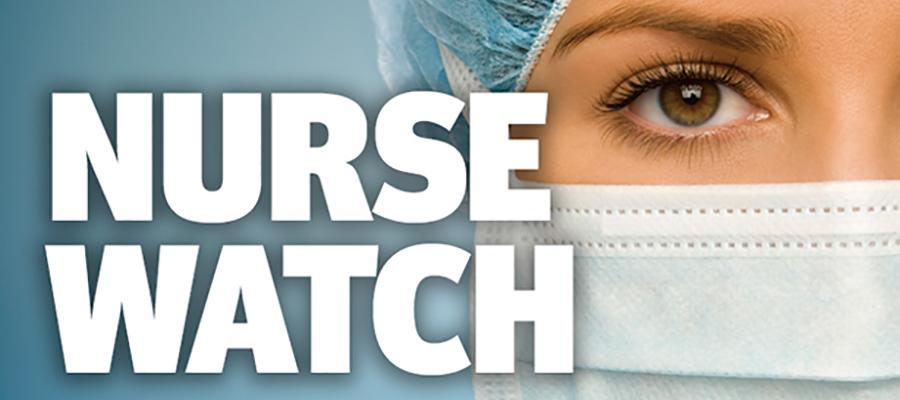 Nurse Watch is compiled in conjunction with the AHA's American Organization of Nurse Executives and highlights articles of interest to nurse leaders, nursing professionals and other health care leaders. For more about AONE, visit aone.org.
Nurses remain Gallup's most trusted professionals
Once again, nursing was ranked the most trusted profession in Gallup's ethics survey. The annual poll of Americans found that 84 percent of respondents rated the honesty and ethical standards of nurses as high or very high. Medical doctors were ranked second at 67 percent and pharmacists third at 66 percent.
This is the 17th consecutive year that nurses have maintained this ranking.
AONE has more.
Study: Nurse leader attributes linked to patient outcomes
Nurse leaders' personal attributes can influence patient outcomes, a recent study published in Nursing Economics reveals. Researchers examined outcomes from hospitals in eight states, along with a survey of 778 nurse leaders. They found that leaders' expectations of their staffs influenced outcomes the most, followed by factors such as their levels of authority and access to resources.
AONE has more.
Michigan nurse saves man at gym
An off-duty nurse saved a man's life after he collapsed from a heart attack at the gym, WXYZ Detroit reports.
Amal Hammoud was exercising at an L.A. Fitness last month when a man fell. After a staff member tried CPR with no success, Hammoud revived the fallen man within seconds with a defibrillator. He recovered at Beaumont Hospital in Dearborn, Mich., where Hammoud happens to work.
"I've already been able to check on him, and he's doing much better," Hammoud told the news station.
Nurse helps stroke victim
A Syracuse, N.Y., nurse educator saved a woman who suffered from a stroke at a restaurant last month, CNYCentral reports. Cassandra Bradford was out to dinner with a friend when she noticed an elderly woman in the restaurant looked out of sorts. Bradford examined her and even retrieved a blood sugar testing kit from her car to test her blood glucose levels. With Bradford's help, paramedics arrived and moved the woman to treatment. The Red Cross recognized Bradford's help with a Medical Real Hero award.
Executive Moves
Aurora-based Children's Hospital Colorado appointed Pam Johnson-Carlson to the role of vice president of patient care services and regional chief nursing officer for Children's Colorado's Southern region, the organization announced.
Birmingham, Ala.-based Brookwood Baptist Health named Susan Bria permanent chief nursing officer of Shelby Baptist Medical Center in Alabaster, Ala., the organization announced. Bria has served as interim CNO since May, as well as director of nursing.
Memorial Health System in Abilene, Kan., has named Angie Johnson chief nursing officer. Johnson was previously the lead nurse in Memorial Hospital's Heartland Health Care Clinic, also in Abilene.