Perspective: Only 58 Days Until the 2020 AHA Annual Meeting Begins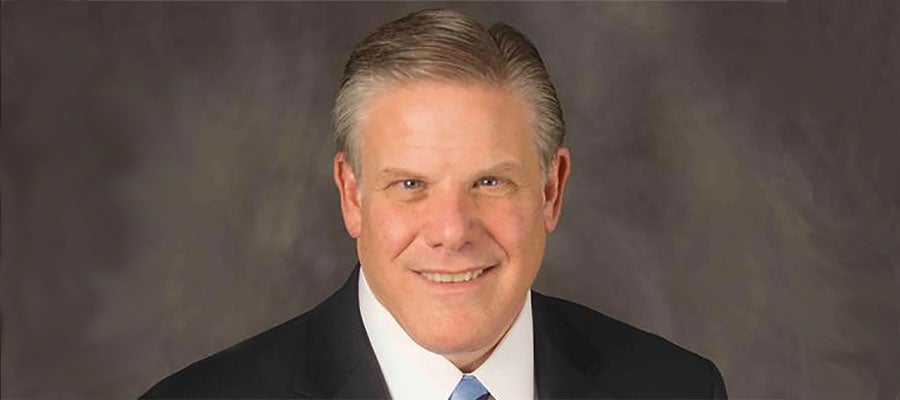 What does the upcoming election mean for health care? What do we need to do to stand up for patient care and our communities? And, most importantly given that we'll be in Washington: how do we influence the upcoming policy cliff on May 22 when the moratorium on cuts to Medicaid disproportionate share hospital payments and funding for other health programs expire? Also at that time it is expected that legislation addressing surprise medical billing may be attached to what could be the last health care legislative train leaving the station this election year.
At this year's AHA Annual Membership Meeting — April 19-21 at the Marriott Marquis in Washington, D.C. — we will dive into these issues and more … and give you a chance to take your message directly to Capitol Hill.
We're working to lock down a full program of key players from Capitol Hill and federal agencies, and as usual, we will have a great lineup: our AHAPAC Appreciation Luncheon features John Heilemann and Mark McKinnon, co-hosts of Showtime's popular political documentary series, The Circus; FOX News Sunday host Chris Wallace will share his insights at the Health Care Leadership Breakfast; Washington Post columnist and associate editor Eugene Robinson will headline our Government Relations Officers Network Luncheon; and our Trustee Leadership Breakfast will be led by Mia Love, a former hospital trustee, former Utah GOP congresswoman and current CNN contributor … just to name a few.
Please mark Sunday night's AHA Leadership Celebration on your calendars, where we'll honor the 2020 Chair of the Board of Trustees, Melinda Estes, M.D. On Monday, we will also honor leaders in our field during the special AHA Recognition Luncheon — hosted by Melinda Estes and retired NFL quarterback, current CBS Sports broadcaster and cystic fibrosis research advocate Boomer Esiason — to recognize colleagues for distinguished service, outstanding contributions to the AHA, and outstanding contributions to our field.
Finally, on Tuesday, we will recognize members for excellence in federal health care service and community service. Former Secretary of Defense Robert Gates — who served eight different presidents during his career — will close the meeting by speaking about leadership in divided times … very relevant in an election year.
Throughout the meeting, we'll hear from leaders in the field through Executive Insights sessions and special briefings on a number of pressing topics including advancing better health for mothers and babies, evolving post-acute care, strategic cybersecurity and risk issues, building the health care workforce of the future, enhancing diversity in leadership and governance to advance health equity, enhancing value through collaboration, health plan oversight, improving the patient experience, innovative thinking in rural health care and more.
We are working to provide substantive and valuable opportunities for you to learn, connect with peers, tackle tough issues together and advocate for our field. Hope you will walk away from the meeting with new ideas on how to make a positive impact for the patients and communities you serve … and ensure our message as a field is united, powerful and able to break through all the noise this year. And — if the weather cooperates — the cherry blossoms could be in bloom.
Early-bird registration ends on March 6 so please register today.
Hope to see you in April!