Perspective: Our Health Care Heroes Are Driving the Response to Coronavirus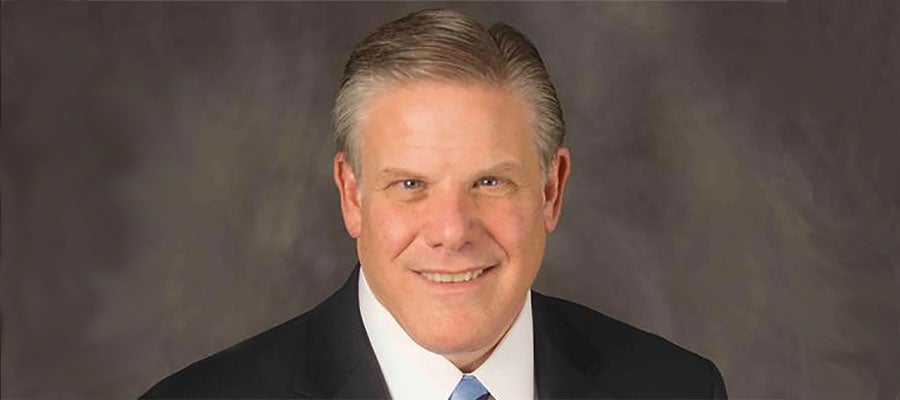 In the midst of the novel coronavirus pandemic, our country's frontline health care providers are the heroes we need.
These are the people who provide help and hope when we are at our most vulnerable. These are the nurses, physicians and other clinicians who put caring for patients first. These are the people who make sure that when you walk through our doors, you will get the best available care. These are the people who prepare meals, clean facilities, and make sure our medical equipment is working. These are the people who have faced disasters before — hurricanes, wildfires, mass shootings and more — and they know what to do.
We're already hearing numerous stories of the heroic acts taking place in hospitals and health systems across the country … and these heroics couldn't come sooner.
The reality is that we are in a war in which hospitals and health systems are on the front lines … and health care workers are putting their lives at risk to fight this battle. And nobody — ever — sends their troops into battle without the right protection, ammunition and tools.
At the AHA, we are taking this "once in a century" event seriously and sounding the alarm about the need for immediate assistance in cutting through red tape, providing clear guidance and giving us the resources we need. We're working hard to make sure America's health care heroes and their hospitals and health systems have the support they need to focus on what matters most: responding to this pandemic.
We are advocating for Congress to provide immediate financial relief to ensure our field can withstand the demands placed upon it at this critical juncture … including direct funding to frontline health care personnel and providers.
We are calling for burdensome regulations to be waived so you can focus on patient care rather than compliance with rules that don't directly affect it.
We are working with the federal government so hospitals and health systems can access the tools and resources they need to care for patients and protect our health care heroes.
We are partnering with our state, regional and local hospital associations to share tools and resources so our field can work with governments at every level ... and we're working closely with national physician and nursing leaders to present a unified message to Congress in support of caregivers.
While this virus may be with us for the foreseeable future, I'm optimistic we will get through this because of the dedicated women and men of America's hospitals and health systems.
If you have stories of health care heroes you'd like to share, either reach out to me directly or tag us on Twitter using @ahahospitals.
From everyone at the AHA, thank you to our country's health care providers for their hard work, dedication and sacrifice in this trying time. And thank you to our hospital and health system leaders for everything you're doing to support our frontline health care providers and the teams that make it possible for our field to serve as a cornerstone of care in the community.
The more we work together, the stronger our response will be. If there's anything the AHA can do to assist you, please let us know. It's an honor to be on your team as you save lives, perform miracles and keep people healthy.