Perspective: Even in These Challenging Times, Reasons to be Thankful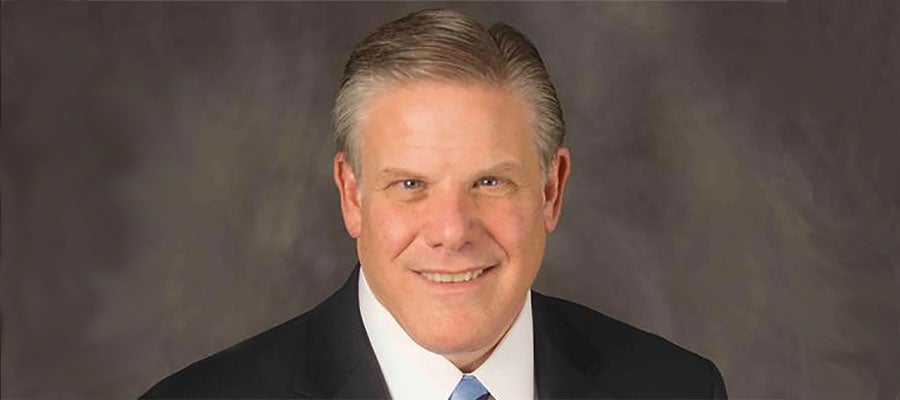 The very first Thanksgiving occurred over three days during the fall of 1621. It was a harvest that celebrated the successful planting of corn, as well as the successful planting of the Pilgrim way of life in the rocky soil of the New World. It was also a very early cross-cultural bridge — the bountiful feast was a shared experience with the surrounding Wampanoag people.
It wasn't until 1863 that President Lincoln signed the law making Thanksgiving a national holiday, largely in response to arguments that a national Thanksgiving holiday would help unite the country torn apart by the Civil War.
Thanksgiving historically has been a celebration of triumph over difficult, demanding and dangerous circumstances. The annual coming together of family and loved ones expresses our gratitude for the good fortune of being able to congregate once again.
Like everything else this year, Thanksgiving will be different. We hope that everyone will heed the recent letter to the American people from the AHA, AMA, and ANA … which lays out very strong reasons for not traveling this year, but celebrating instead within our immediate households. Of course we can share the holiday virtually, as we have so much else in 2020.
And let's keep top of mind those families that lost a loved one to COVID-19 this year, for whom Thanksgiving will just not feel the same.
Yet, despite the challenging circumstances during this unprecedented year, there are many things to be thankful for.
At the very top of everyone's list this year is our health care workers and all of the women and men of America's hospitals and health systems. Your heroic efforts throughout the pandemic have saved countless lives, and your compassion for patients and families battling the virus has been amazing.
We also are thankful for our scientists and researchers who in record time have developed promising COVID-19 vaccines that could begin to be distributed next month and be available to all Americans next year.
And there is something else to be thankful for that we see all around us but cannot measure … the ability of a threat like COVID-19 to bring out the best in human nature. We have seen countless examples of kindness, compassion, bravery and selflessness all throughout our country. And these are things we can continue after the pandemic.
Finally, please know that we are so thankful for the privilege and honor of representing America's hospitals and health systems and supporting the incredible work you do. While you are fighting on the front lines, we will continue to fight every day to make sure you have the resources you need to save lives, perform miracles and advance health.
We'll keep pressing Congress to provide additional COVID-19 relief for hospitals and health systems during the lame duck session – you can reinforce our message by clicking here and sending a message to your senators and representative.
We'll keep sharing tools and best practices for managing the pandemic and beyond. And we'll keep developing resources you can use to encourage your patients and communities to wash their hands, keep their distance and wear a mask.
We have a lot of shared work ahead, but we are very thankful for the opportunity to tackle it.
From all of us at the American Hospital Association, Happy Thanksgiving.