Perspective: A Time to Heal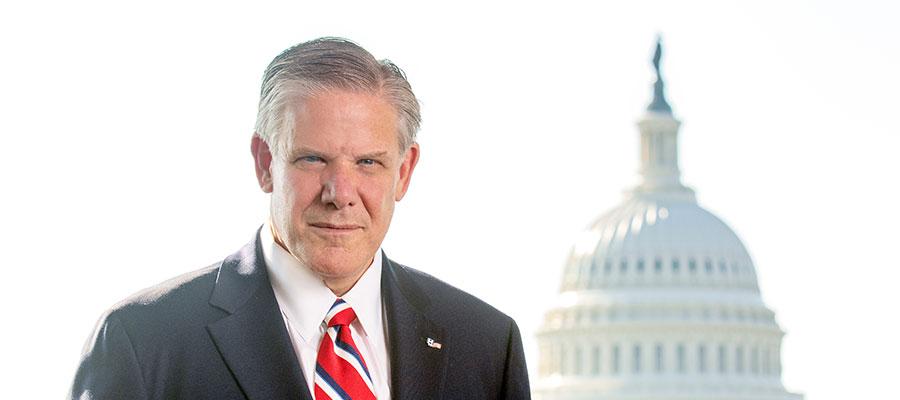 The past 10 months have been filled with jarring and dissonant images, scenes that have prompted us to say, "never thought we'd see that in our country." Unfortunately, we now have to add yesterday's storming of the U.S. Capitol and assault on our democracy to that mix.
I know you all share the sadness and outrage over the appalling acts of violence in Washington, D.C. It was an assault not only on the Capitol building itself, but also on our nation's values.
Throughout our nation's history, Americans have taken pride in the peaceful transfer of power at the highest level. It's part of our precious heritage and distinguishes us from so many other nations of the world. But that gap seems to have narrowed this week and should concern all of us.
Peaceful protest is a cherished right and hallmark of our democracy, but vandalism, violence and mob rule have always been out of bounds, and need to stay that way.
While our country has been wounded, we will heal … as we always do. That started last night as Congress went back into session and fulfilled its constitutional responsibilities to certify the election results, ensuring that the bad day ended on a good note as our country demonstrates its resilience and commitment to our democracy.
With so many critical issues and challenges facing our country, including putting an end to the COVID-19 pandemic and improving our health care system, we must come together now.
As we contemplate yesterday's disturbing scenes, let's choose to embrace the ties that bind us as Americans. We have a special role to play as community leaders, healers and caregivers who always work to save lives, comfort patients and families, and advance the health of the communities we serve.
We can all help reinforce those ties that revolve around our commitment to democratic values, the rule of law, and respect for diversity and inclusivity of people and ideas.