Perspective: Say It Again, Hospitals and Health Systems are an Integral Part of America's Infrastructure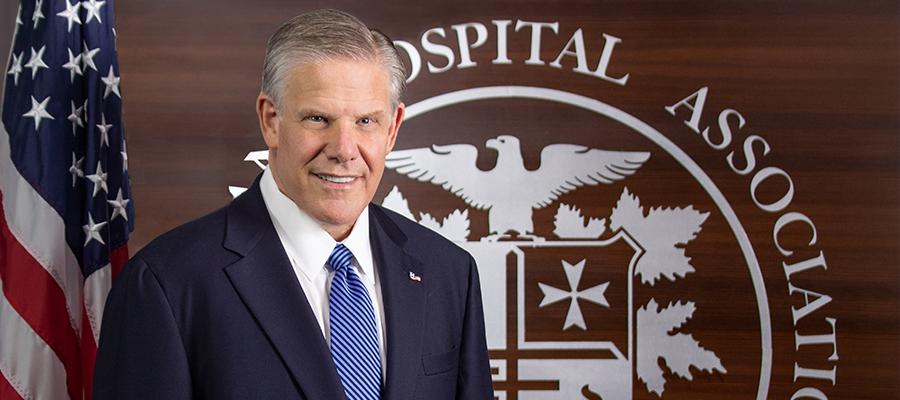 When COVID-19 was rapidly sweeping through the country in spring 2020, Americans instinctively did what they have done for generations in times of peril: They turned to hospitals for safety, security and healing. And once again, our hospitals and health systems met the moment, saving millions of lives in the proudest chapter of our nation's medical history.
Congress returns to Washington, D.C., Monday, and negotiations are continuing with the Biden Administration on an infrastructure legislative package. It is time — once again — to make sure lawmakers are mindful of what most Americans already know: Reliable, well-resourced and highly functional hospitals are an essential and irreplaceable part of our national infrastructure.
The size, scope, price tag and timing of the infrastructure package are still being negotiated. There are a number of paths the process could take, and it could last through the summer.
While those details are worked out, it's important that our field keeps up the drum beat and urge our senators and representatives to include resources that support hospitals and health systems — and the patients and communities they serve.
During the past few weeks, we have shared with the Administration and Senate and House leaders our recommendations for infrastructure investments that should be included to ensure hospitals and health systems are fully equipped to care for their communities now and into the future, as well as respond to any future public health emergency.
In addition, last week we sent an Action Alert that included brief fact sheets that can help you make the case for our key priorities. These include:
Embedded in all of these proposals is the importance of policies that support the behavioral health needs of the country, as well as rural hospitals and the communities they serve.
Hospitals are dynamic, evolving organizations that require investment to keep up with the groundbreaking technological advancements that save lives and deliver care more effectively. They also are economic cornerstones of their communities, providing jobs and paychecks that support individuals, families and businesses in every congressional district across the country.
Simply put, an investment in the infrastructure of our nation's hospitals and health systems is a direct investment in the physical, mental and economic health of our country, without which communities across the U.S. will not be able to fully enjoy the other investments in infrastructure currently being considered.
Let's all do our part and urge Congress to invest in America's hospitals and health systems to ensure that the nation's health care needs can be met.