Perspective: For Every Situation, Hospitals Are There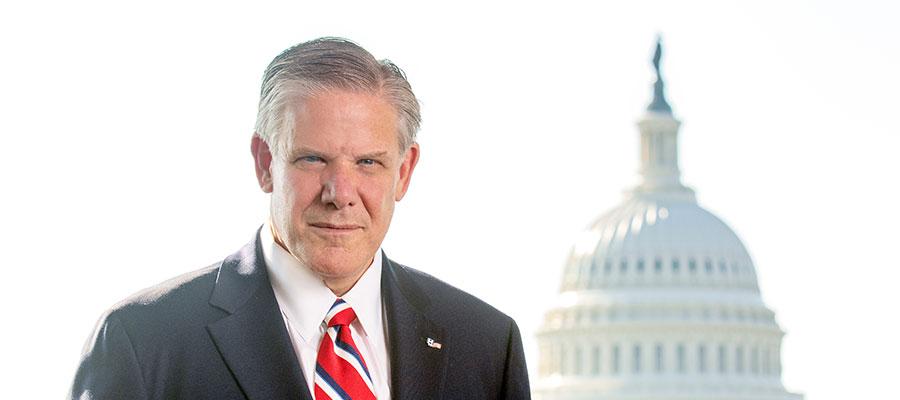 It's hard to believe 20 years have passed since Americans watched in shock and horror the events that unfolded in New York City, at the Pentagon and in Pennsylvania.

The unprecedented assault on our nation stunned us all. As a country, we were unprepared for such an attack. Needless to say, 9/11 changed the way we live. Today's airline security procedures are just one lasting example.

Two decades later, we face a very different kind of threat, one that over the course of 18 months has taken the lives of many and put the entire country — and the world — at risk.

And just in the past couple of weeks, the damage wrecked by Hurricane Ida on the Gulf Coast and in the Northeast, as well as the wildfires raging in some parts of the West, reminds us once again of nature's awesome and unpredictable power.

A terrorism attack, a pandemic, wildfires and a Category 4 hurricane pose very different threats and challenges. Regardless of the situation, hospitals have always stood ready to respond quickly and efficiently to the unexpected.

Just as they were on 9/11, and today with their tremendous support of the communities affected by wildfires or devastated by Hurricane Ida, hospitals and health systems continue to be sanctuaries of care, comfort and healing.

Along the way, we have learned important lessons about what it takes to support our caregivers so they can in turn do what they do best, treating patients and keeping communities healthy and safe.

In the case of COVID-19, we see more clearly the need to address the physical and emotional toll this lengthy pandemic has taken on our heroic health care workforce. We are paying more attention to our supply chains and making sure we have sufficient stockpiles of personal protective equipment for front-line caregivers. And we have prioritized the regulatory flexibility that allows hospitals and health systems to pivot quickly and chart the best course of action for their local communities.

The pandemic has also shown us that while hospitals will always be there, ready to care, they cannot defeat COVID-19 on their own. Every individual has an important role to play, working together with health care providers to observe the basic precautions that help prevent transmission of the virus.

We will never forget our fellow Americans who lost their lives on 9/11, nor the bravery of the first responders who rushed to help in the face of great personal danger. We will always remember how, when called upon, they did their part.

When the next disaster, attack or health emergency occurs, hospitals and health systems will do their part, too, immediately diving in to help, comfort and care … just as they always have and always will.