Perspective: The Cost of Caring … and Working to Make Care More Affordable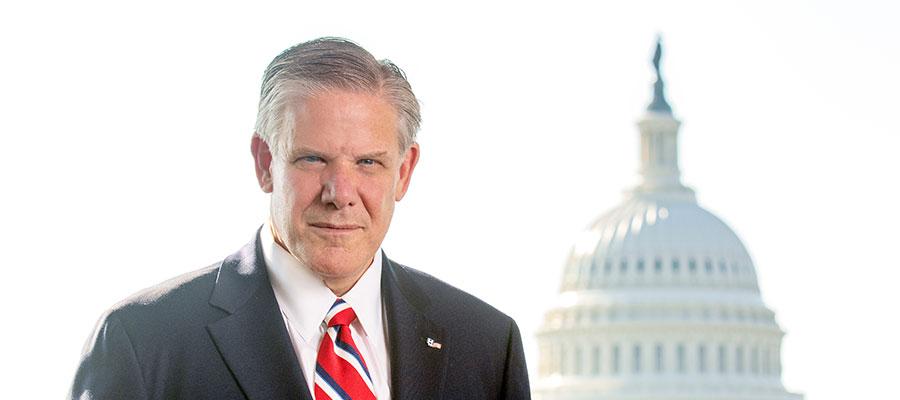 Affordable health care ranks among the top concerns for many Americans. It's a concern that hospitals and health systems fully share … and we have been working hard to address.
Hospitals and health systems strive every day to make care more cost-effective and efficient for their patients. At the same time, in addition to providing primary care and keeping people healthy, they are also treating patients who require the most complex and resource-intensive care, often on the cutting edge of scientific and technological development.
Meanwhile, over almost two years, we have seen the field respond to fight the battle against COVID-19, providing essential services and saving lives, while also facing unprecedented financial and operational challenges due to both the increased cost of staffing, supplies and setting up alternative care sites, and the periodic suspension of non-emergent services.
A report we released this week highlights the many factors that go into the cost of caring for patients. A few key takeaways:
Within the health care field, hospitals and health systems have been leaders in controlling costs with hospital price growth, averaging just 2% annually from 2010 to the start of the COVID-19 pandemic. That contrasts with a 4.4% average annual increase in health insurance premiums since 2010.

Increased health care use and intensity of services have been the key drivers of health care spending growth as the U.S. population continues to age.

Reflecting the importance of a strong workforce in the care process, direct labor expenses (salaries and benefits) are the largest expense category for hospitals, making up more than 50% of total expenses.

Hospitals' expenses have also increased dramatically due to supply chain disruptions, the acquisition of personal protective equipment for care providers, and temporary labor costs driven by labor shortages. For example, in some cases labor costs have nearly tripled because some temporary staffing agencies have exploited hospitals' dire need for travel nurses during the pandemic by drastically jacking up their rates. We have called on the Federal Trade Commission to examine these practices and outrageous price hikes. We have also urged Congress to examine the situation and have been sharing examples with the media to gain increased attention to the issue.
Advancing affordability, value and equity in health care are priorities for America's hospitals and health systems. The AHA's Affordability Advocacy Agenda offers ideas for tackling these issues that include — but are not limited to — addressing the underlying cost drivers in the health care system by reining in the rising cost of drugs and reducing administrative waste by streamlining a variety of regulatory requirements; making health care coverage more affordable and easier to use for patients; expanding the use of telehealth; and moving toward value-based care and alternative payment methods that improve care and lower cost.
We continue to work with Congress and the Administration to enact legislation and policies that will support these efforts.
During the last 20 months, hospitals and health systems have profoundly demonstrated the central role they play in our society, providing life-saving care and comfort to communities across the nation.
Our commitment to save lives, contain costs and deliver value remains as strong as ever. We look forward to continuing to work with all stakeholders to make care more affordable as we strive to advance health in America.