Perspective: Reinforcing the Crucial Role of Hospitals as Pillars of Their Communities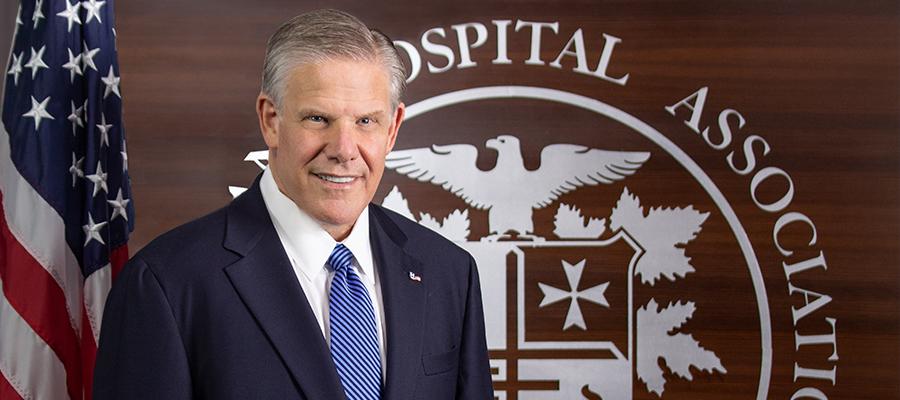 Hospitals and health systems are doing tremendous work in their communities every single day. Whether it's caring for a sick or injured patient, supporting a healthy food program, vaccinating people against COVID-19, educating patients about health and wellness, or using new technologies to detect diseases earlier, hospitals and health systems are committed on every front to the mission of advancing health.
Every hospital has their own programs that make a positive difference in ways that extend far beyond their walls. Each example is a story by itself, and stories gain power when they are shared and recognized.

That's why the AHA this week led a new digital campaign to reinforce the vital role hospitals and health systems play in our society.

We provided tools and resources to many hospitals and health systems from all across the country, inviting them to participate in the campaign by sharing pictures, videos, testimonials and other content each day to spotlight their efforts to improve their community's health.

The campaign is the latest in AHA's ongoing effort to cut through the noise, seize the conversation, and strengthen public confidence in hospitals and health systems.

The AHA's annual Dick Davidson NOVA Award is another way we showcase hospitals and health systems' collaborative efforts to create healthier communities through health care, economic or social initiatives.

This year we honored CommonSpirit Health, Luminis Health, Memorial Health System, Providence, and Texas Health Resources for their programs that address homelessness, an aging population, behavioral health and substance use, lagging community wellness and COVID-19, among other issues.

We've worked with leaders at these organizations to develop and share this amazing work through a press release, case studies, videos and more. There's still time to apply for the 2022 NOVA Award, as applications remain open through Nov. 19.

Each and every hospital and health system have their own exceptional stories that inspire hope, appreciation and pride in the communities they serve. We will continue to work together to make sure those incredible stories are told and heard.