Perspective: Saying Thanks for the Positive Impact You Make Each and Every Day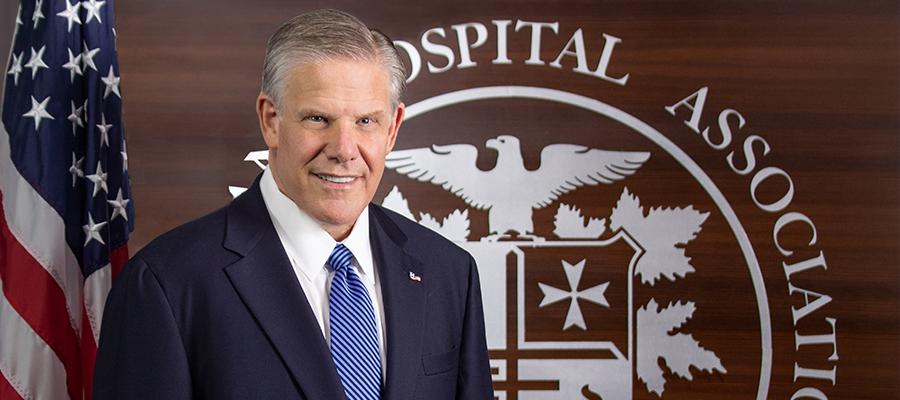 As we reach the end of year two confronting a hopefully once-in-a-lifetime pandemic, caregivers are understandably tired from giving their all to care for patients, comfort families, save lives and protect communities.

The banging of the pots, the nightly applause and other actions saluting our front-line caregivers that were so prevalent at the outset of the pandemic have faded.

But now may be the time that our health care workers need that support the most as they contend with their own mental and physical fatigue, as well as another rise in COVID-19 cases and the still largely unknown effects of the Omicron variant.

An online message board at MUSC Health in South Carolina permits patients to speak directly to their providers about the care they received in the face of COVID-19. You can find many similar boards across the country. Posts like the one below remind us all of the vital role our caregivers play in our nation and why we are privileged to work in a field that helps so many.

"My name is Audrey and I'm an 8th grader from Charleston SC. You are saving our country. Even if you feel like you aren't doing enough, can't do enough, couldn't do enough, you have saved our families (sic) lives and given us hope through this depression. With the most sincerity, thank you. Thank you so much, from my family, and all of America."

Those simple words from a young girl speak for us all.

As part of AHA's Season of Thanks campaign, we've been showing our appreciation for all the health care workers whose quiet compassion and courage make a difference in countless lives each day as they care for their communities. Please take a few minutes and watch this new video from members of the AHA Board of Trustees thanking all of our hospital and health system team members for their efforts.

The AHA is incredibly proud to stand with you, support you, and fight for what you need so you can continue to deliver great care to your patients and communities. We achieved some significant victories this month to protect hospitals and health systems against harmful Medicare cuts and accomplished a great deal together in 2021.

There's a lot more work to do in 2022 and beyond as we seek to achieve a society of healthy communities, where all individuals reach their highest potential for health. And we look forward to working with you on those efforts.

Thank you for all you have done and are doing to advance health in America. It is noticed. It is appreciated. And it will never be forgotten.
From all of us at AHA, best wishes for a safe, healthy and happy holiday season…and a happier New Year.

P.S. Our thoughts and prayers continue to be with our colleagues in Kentucky as well as Arkansas, Illinois, Missouri, Mississippi and Tennessee as they care for their communities in the wake of last weekend's devastating tornados.