Perspective: Next Month's AHA Annual Meeting is a Time to Renew, Refresh and Reenergize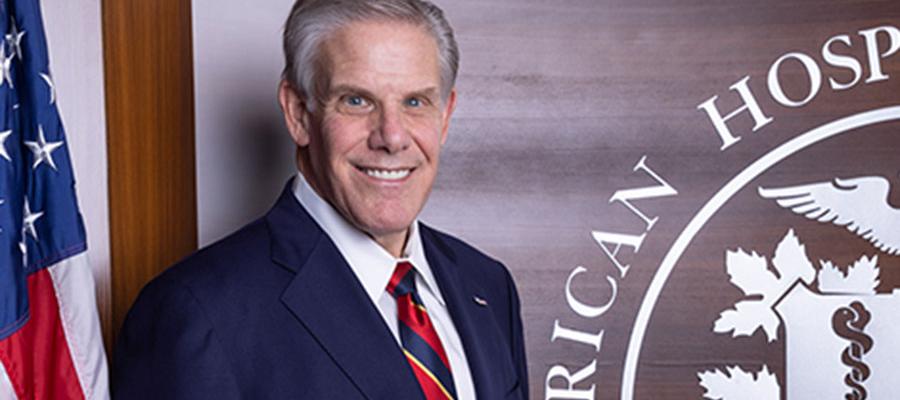 NFL coaching legend Vince Lombardi said, "Individual commitment to a group effort — that is what makes a team work, a company work, a civilization work."

That truth has been demonstrated many times by our nation's health care leaders and never more so than during the landscape-changing pandemic of the past three years.

Working together to beat back COVID-19 and save lives, speaking as one powerful voice to our elected officials and sharing an unshakeable commitment to protecting our patients and communities … hospitals and health systems have shown unity and a singleness of purpose that has helped carry us through one of the toughest public health chapters in our history.

That's why we hope to see you at the 2022 AHA Annual Membership Meeting, April 24-26, in Washington, D.C. It's our first in-person Annual Membership Meeting in three years, and we've rebuilt the framework to reflect how much our world has shifted since 2019.
For starters, there is more time and space dedicated to networking opportunities so you may connect with colleagues. As is true in so many workplaces across the country, nothing can really substitute for the face-to-face conversations, the coffee-break chats, the hallway hellos and the renewal of friendships and connections that enrich us as health care professionals.

In addition, we've updated the agenda to bring you high-level policy discussions on urgent issues — including equity and COVID-19's lasting impact on health care innovation — and designed a workforce forum that will combine relevant research and data with strategy, policy and thought leadership.
You'll also hear insights from congressional and executive branch leaders, journalists and thought leaders who are impacting health policy.
Featured speakers include:
CMS Administrator Chiquita Brooks-LaSure
Former Secretary of Defense and CIA Director Robert Gates
Chief Medical Advisor to the President Anthony Fauci, M.D.
Congressman Brad Wenstrup, Member, House Ways and Means Committee and Ways and Means Health Subcommittee
Margaret Brennan, moderator, CBS News' "Face the Nation"
Eugene Robinson, columnist, The Washington Post
We'll also honor AHA's 2020, 2021 and 2022 Board Chairs, Melinda L. Estes, M.D., Rod Hochman, M.D., and Wright L Lassiter III, respectively, for their incredible leadership through COVID-19 and beyond.

And of course, you can expect plenty of insight and strategizing about ways to ensure your congressional delegation remains attuned to the resource and workforce needs of care providers as we seek to strengthen and reimagine our health care system.

Health care is a profession that celebrates connections. Connections to patients, to families, to communities and to each other as colleagues. If you have not yet, please register here for our 2022 Annual Membership Meeting.

Attending is a great way to stay in touch and stay informed — as a valuable member of the team. Hope to see you in Washington, D.C. next month.