Role of Hospitals: University of Texas Health System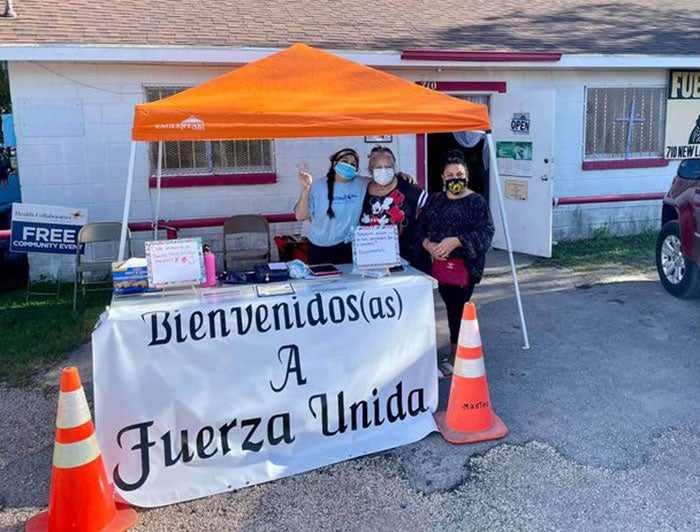 The University of Texas Health Science Center at San Antonio is accelerating efforts to recruit and train new health care workers, as well as support 75 current community health workers in maintaining their certification. Thirty-eight South Texas counties will soon receive 275 new community health workers, thanks to a three-year, $3 million grant from the U.S. Department of Health and Human Services/Health Resources and Service Administration.
UT Health San Antonio will team up with partners to certify the CHWs and provide education and training on mental health, chronic disease management and other health services, thereby increasing access to health care in underserved communities.
The program, which is open to U.S. residents 18 years and older who have a high school diploma or GED, will include people who are new to the health care workforce, those already in the field who are looking for new careers, and those who have been doing similar work but without official certification. CHWs are vital, particularly in underserved communities, as they typically have a close understanding of the community they serve. They can facilitate access to services and increase a community's and individuals' own health knowledge.
"Community health workers frequently serve underserved, marginalized populations, which tend to be communities of color," said Jason Rosenfeld, director for global health education with the Center for Medical Humanities and Ethics at UT Health San Antonio. "Often, they have lived experience that complements the technical training and skills they receive through their certification." In fact, a UT Health San Antonio study found that one-third of patients achieved long-term self-care of their type 2 diabetes thanks to trusting relationships with CHWS.
For more information, visit: https://news.uthscsa.edu/ut-health-san-antonio-selected-for-3-million-grant-to-train-community-health-workers-in-south-texas/
Resources on the Role of Hospitals