The CDI Prevention Collaborative
The current strain on hospital staffing and resources due to the unprecedented COVID-19 pandemic is palpable.
Harms like Clostridioides difficile infection (CDI) continue to be a patient safety threat that needs to be addressed. While hospitals and health systems may be focused on the pandemic, we know the battle against C. diff never ends and we are here to help.
The CDI Prevention Collaborative is a 12-month unit-based program for invited prequalified hospitals. The program is funded by the Centers for Disease Control and Prevention (CDC), and guided by the American Hospital Association (AHA) Center for Health Innovation.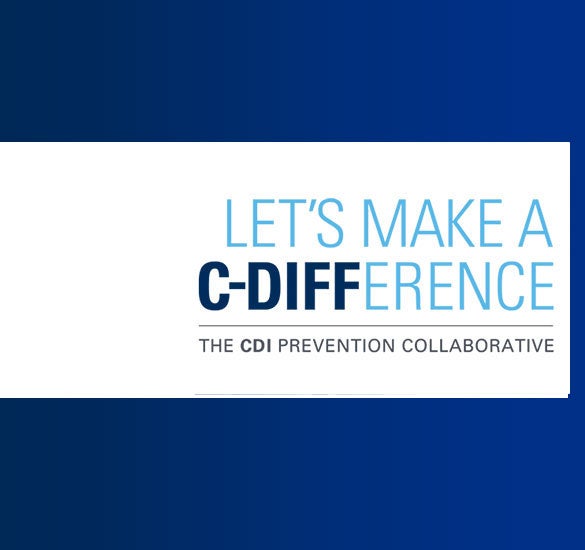 Learn More
The CDI Prevention Collaborative provides resources and knowledge to improve infection prevention practices. For questions about the collaborative, please reach out cdifference@aha.org to connect with a Performance Improvement Coach.
Learn more from our FAQ's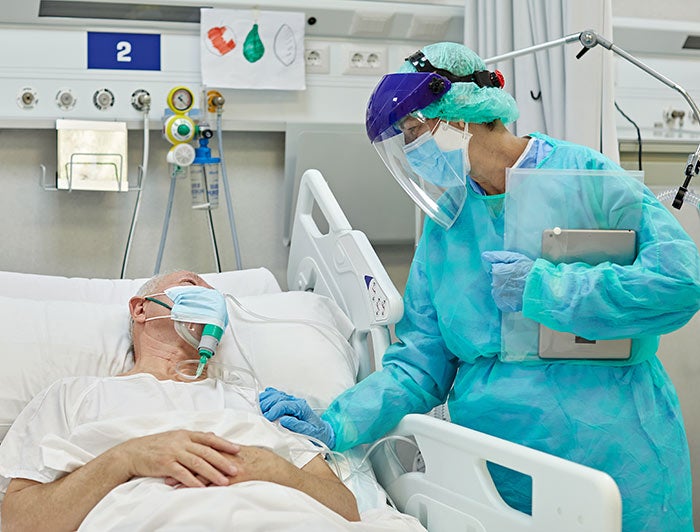 Why Get Involved?
C. diff is a paramount concern for hospitals and health systems in the U.S.
It is the most common cause of healthcare-associated infections across the field.
An estimated 72% of COVID-19 patients have been treated with broad-spectrum antibiotics to prevent bacterial co-infections, which may have implications for C. diff infection rates.
It's an opportunity to assess improvement at the unit level and help drive small tests of change that can be replicated facility wide.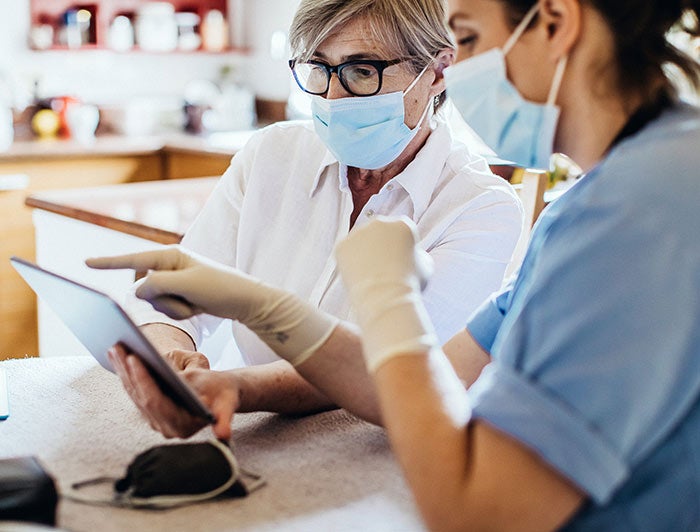 Gain Access To
Interventions customized to meet the unique needs of each participating unit.
Personalized feedback that identifies specific areas for improvement and offers prevention resources that best address each area.
Accelerated learning through peer-to-peer knowledge sharing, strategic brainstorming and best practices development.
Top infection prevention experts to help address unique challenges and gaps in practices, and support unit-specific interventions.
Testimonials from past participants
"We have learned so much about our EVS knowledge level and are looking forward to collaboration with EVS and nursing and sharing knowledge!"
"Ongoing collaboration with IT, Pharmacy and MD leadership to develop and implement an order-based rule that will flag patients who are ordered a C. diff test and on a stool softener."
"Engagement of the whole clinical team, from nursing to physicians/APNs and EVS for identifying C. diff, implementing correct isolation, and the importance of environmental cleaning and hand hygiene."
"We continue to show a decline in our cases due to decrease in repeat testing and linking our C. diff toxin testing with PCR so no second specimen is sent. This has continued to help us decrease our numbers."
"Our staff has been open and compliant with C. diff screening, testing methodologies, and judicious use of antibiotics. C. diff infection awareness has been key to our success."
In just one year...

Cases of C. diff infection have occurred in the U.S.

Estimated C. diff infection-related costs for acute care facilities alone

Average length of time C. diff patients occupied hospital beds
For more information regarding this program, please contact cdifference@aha.org.