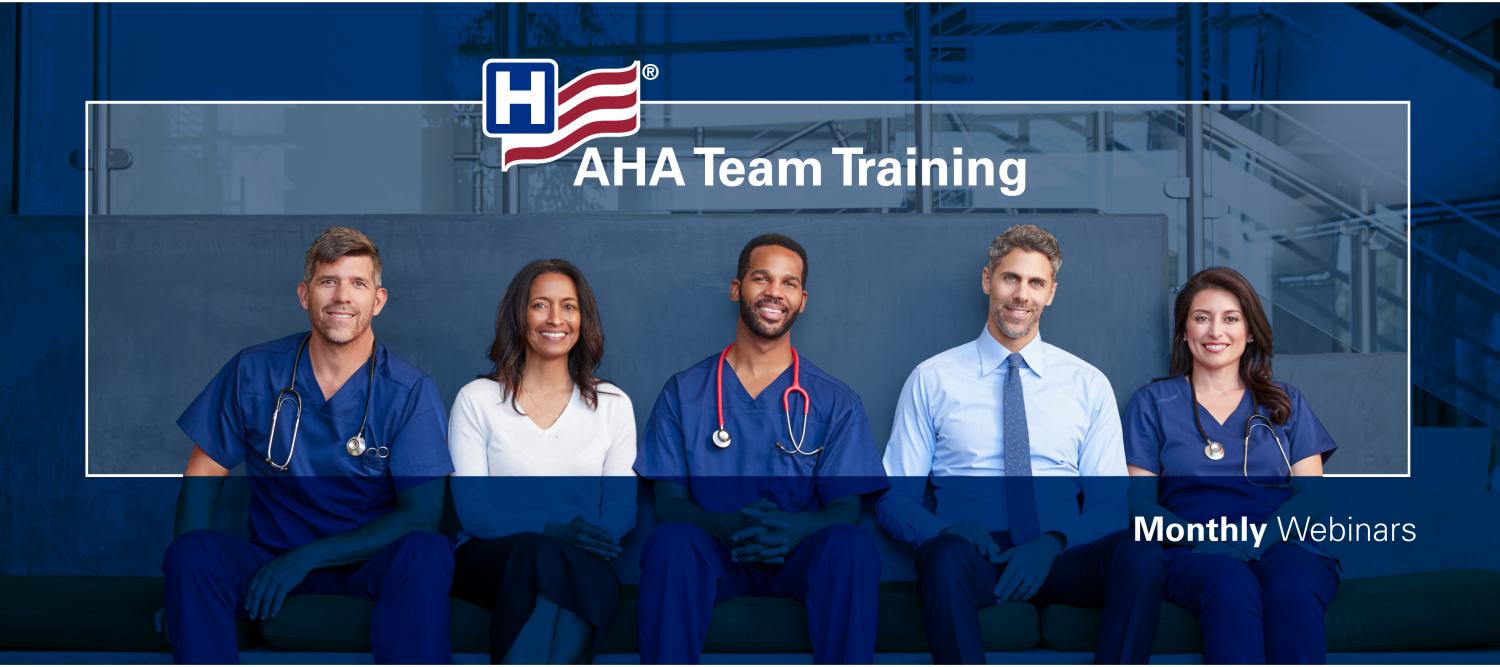 The Importance of Multidisciplinary Teams - How Project Firstline Can Support Your Facility's Infection Prevention and Control Training Needs
Date
Wed, Dec 08, 2021, 12:00 PM – Wed, Dec 08, 2021, 01:00 PM
Event Host

Contact Information
AHA Team Training
312-422-2609
Open To
Members and Non-members
Description
December 8, 2021
Implementing a multidisciplinary approach to infection control can be powerful. Dr. Abigail Carlson, Medical Officer for the Division of Healthcare Quality Promotion, Centers for Disease Control and Prevention (CDC), and Kristen Hayes, Director, Clinical Quality, AHA Center for Health Innovation, American Hospital Association (AHA) discuss the importance of multidisciplinary teams, and teamwork and communication in improving infection prevention and control. Learn more about a new resource developed from the CDC's Project Firstline, the TeamSTEPPS Video Toolkit, and how these videos can be used with health care teams to strengthen infection prevention and control (IPC) efforts.
On this webinar, the AHA and CDC also provide an overview of Project Firstline, CDC's national training collaborative for IPC. AHA is proud to partner with Project Firstline, to offer hospitals and health systems the tools and resources needed to engage all stakeholders around IPC – from bedside nurses to administrators to environmental staff. The speakers share several Project Firstline resources that have been developed with a variety of heath care workers in mind, identify what the most pressing needs are in IPC in their facility, and offer examples on how health care workers can begin to use these tools.
This webinar is a preview for one of the breakout presentations at the upcoming Advancing Care Conference brought to you by AHA Team Training. Learn more about the March 7-9, 2022 conference in Chicago.
Learning Objectives:
Introduce CDC's Project Firstline and goals
Outline Project Firstline resources, including the TeamSTEPPS Video Toolkit, and how these can tools can support the infection and prevention control efforts in your hospital/health care facility
Discuss the importance of multidisciplinary teams and communication in infection control and prevention
Speakers:
Kristen Hayes, MS, RN, CPHQ
Director, Clinical Quality, AHA Center for Health Innovation, American Hospital Association
Dr. Abigail Carlson, MD
Medical Officer, Division of Healthcare Quality Promotion, Centers for Disease Control and Prevention