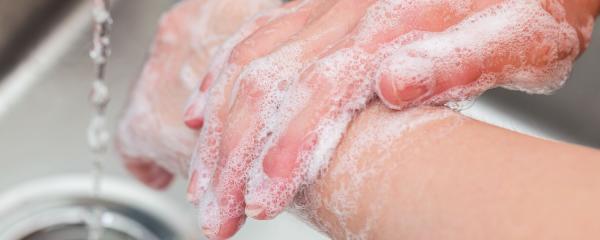 Infection Control and Prevention
Healthcare-Associated Infections (HAI) prevention and reduction are longstanding quality and patient safety priorities. However, the level of attention and resources allocated to HAI prevention has fluctuated over the past decade. Leading up to the COVID-19 pandemic, hospitals were making substantial progress in reducing HAIs. Given the large amount of resources devoted to HAI reduction, it's critical we examine what has worked in the past and what strategies are needed to continue.
The AHA and its nonprofit subsidiary, the Health Research & Educational Trust (HRET), have worked with partners to develop and compile infection prevention resources for a variety of health care professionals.
Hospital Infection Prevention & Control Success Stories
The COVID-19 pandemic and its aftermath have placed a laser focus on the threat of infectious diseases at America's hospitals and health systems. And the field has responded by demonstrating that the foundational areas of patient safety, such as leadership engagement, culture, staff training and proven methods, work. Here are success stories from hospitals and health systems that are building and sustaining a culture of safety, getting the most from organization-wide training, deploying the basic principles of infection prevention and control, and reducing HAI rates to deliver excellent patient care and outcomes.
INFECTION CONTROL RESOURCES


Connect, share, and engage with your peers by joining the IPC Challenges/Solutions subgroup on the AHA Living Learning Network today!