Jay Bhatt: Eight takeaways and observations from last week's IHI conference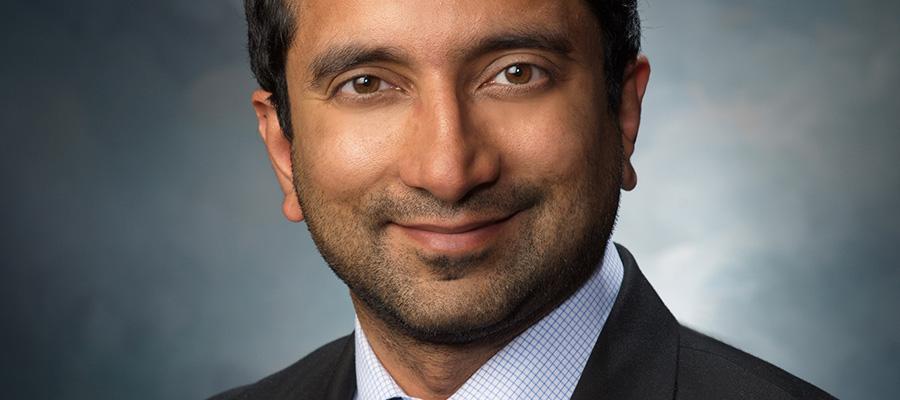 Last week's Institute for Healthcare Improvement's annual National Forum on Quality Improvement in Health Care brought together individuals across the health care system for a conversation to accelerate, amplify and take action toward creating a better future.
The issues we discussed spanned health equity, improvement science, leadership, maternal and child health, mental health and well-being, patient-centered care, population health, safety and more. Innovative approaches to addressing social determinants of health and workforce issues and reimagining rural health care sparked additional conversation.
Here are eight takeaways and observations from the conference.
Leading organizations have common characteristics. And being a leading organization starts with using appreciative inquiry and engaging in interactive leadership. Hospitals must know what is working at their organizations and within their teams, so they can build on their strengths to continuously improve patient care.
Two of my colleagues from AHA's Center for Health Innovation and I discussed common characteristics of leading organizations, which include encouraging self-reflection, positive conversation and peer-to-peer engagement across all levels of an organization, and identifying common values and what makes the organization strong—and how you live your organization's vision and mission every day. Learning health systems are gaining prominence in improvement science. They focus on unlocking the potential of big data at a health system, cutting through the noise and putting it to use for continuous improvement. Next-generation improvement science can give leaders actionable information quickly, made possible by advances in technology, digitization of health data and machine learning.
Affordability is a critical issue for the public and for health system leaders. Health care costs and out-of-pocket costs are challenging. Leaders will need to work side-by-side with staff and patients, listening across the organization and using action-based data. The AHA's The Value Initiative and Physician Alliance can help.
Resilience and well-being continue to be a challenge. The leading health care organizations acknowledged that if their staffs are not operating on fully-charged batteries, it is difficult provide top quality patient care. These organizations are committed to providing outlets for staff to recharge and operate at 100 percent capacity. The AHA offers the Physician Leadership Experience to AHA members.
Trustee engagement and education are critical for innovation and transformation. Hospital and health system boards have an opportunity to surface diverse views and perspectives, and so should reflect the community they serve. Increasing diversity in governance requires novel partnerships like the AHA's strategic alliances with the National Urban League and UnidosUS, which match community leaders with hospital or health system CEOs to provide a critical voice in improving community health.
Hospitals and health systems can transform communities by becoming anchor institutions. This perspective was shared by Don Berwick, M.D., IHI president emeritus and senior fellow. Berwick described the need for hospitals and health systems to focus on health, which is consistent with AHA's strategic priority for Advancing Health in America. Many hospitals and health systems are facilitating community partnerships that provide jobs, mixed-income housing, education and wellness programs, and other community initiatives that are addressing social determinants of health, reducing crime and improving health outcomes.
We cannot achieve health quality without health equity. Addressing social inequities is gaining traction as a focus for the health care system. We can apply the same principles of continuous quality improvement to be rigorous and actionable on social determinants of health. Berwick outlined actions to address health inequities, including doing the work with the community and not to them, developing a community asset map and moving from reaction to prediction. See more resources from the AHA's Institute for Diversity and Health Equity.
Population health remains a critical area for the field to make progress. Population health management requires data to target interventions to specific populations. Furthermore, bundled payment and value-based care programs will evolve over the next five years. Community health will be even more important to address place-based disparities. And social determinants will be the glue that brings population health domains together.