Chairman's File: Harnessing the Creative Force of Disruption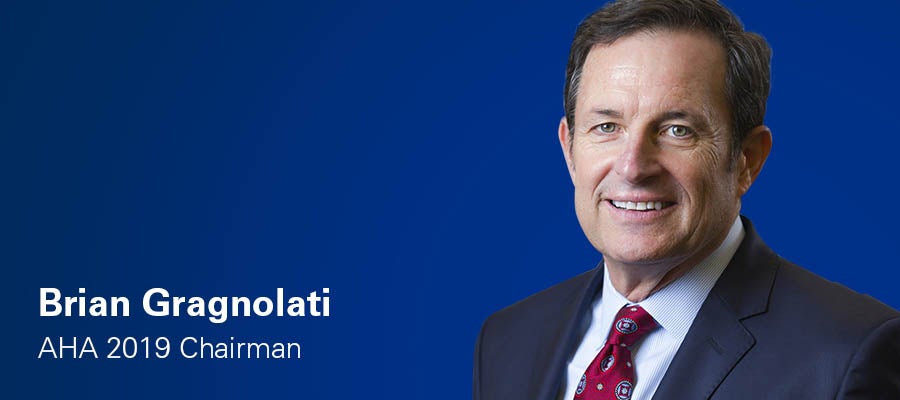 In recent years, Airbnb, Uber and Netflix have changed the way we vacation, hail a ride and watch movies. These innovative companies are market disruptors – with business models grounded in experimentation to offer consumers a better experience.

There is plenty of disruption occurring in health care too. Last year alone, some of the nation's largest, most forward-thinking companies – Amazon, Walmart, Apple, CVS and Berkshire Hathaway – launched initiatives to deliver more effective, less expensive care in locations that offer consumers greater access and convenience.

Hospitals and health systems across the country are also innovating, seizing newfound opportunities and technologies to enhance the patient care experience.

At Atlantic Health System for example, we have joined together with hospitals and health systems across New Jersey to form the Healthcare Transformation Consortium. Using our shared expertise with self-funded employee health plans, we are expanding our network of high-quality care for covered employees and dependents, while reducing administrative and out-of-pocket costs.

On the national level, the AHA is here to help members navigate this period of unprecedented transformation. Our Center for Health Innovation has produced a number of tools to aid health care leadership teams and governing boards, including:
Disruptor Framework: Three key challenges to traditional health care business models.
20 Questions for Leadership Teams: Assess your organization's readiness for new ideas, strategies and partnerships.
Disruptive Innovation Report: Convert uncertainties into opportunities.
As our market continues to be disrupted in unfamiliar and challenging ways, one thing is certain: The time for us to lead is now.

No one is more qualified or better equipped to create accessible, affordable and well-coordinated care than the women and men who devote their lives to the health and well-being of others. Together, we can harness the creative force of disruption to build the brighter future of health care we all envision.