Chairman's File: Affordability continues to drive the health care conversation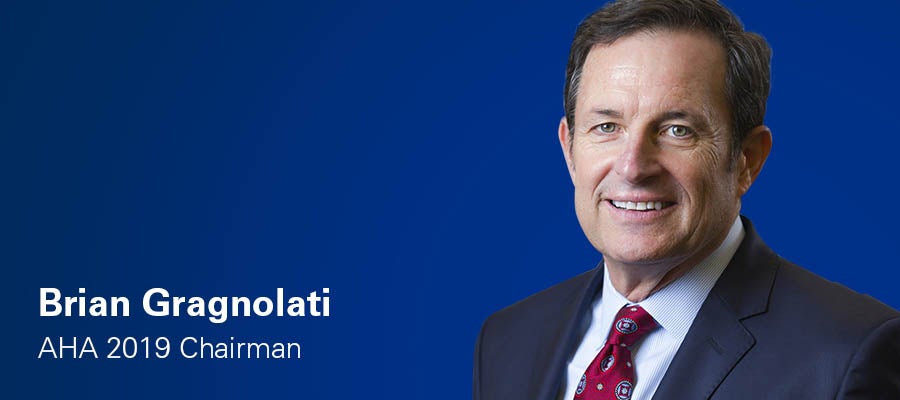 Providing high-quality, compassionate care is at the heart of everything we do. One key to delivering on our goal is ensuring that care is affordable and high value.
Hospitals and health systems are tackling affordability head on. But we know that all stakeholders — physicians and patients, drug and device companies, insurers and the government — must come to the table to achieve lasting success.
AHA's The Value Initiative has been leading the charge — developing new resources, sharing best practices and convening inclusive forums to explore the best path forward.
Last week in Boston, we convened our latest executive forum. Attendees heard terrific examples of reimagining care delivery through telemedicine; driving value by addressing social determinants of health; and teaming with nontraditional partners to improve quality, cut costs and expand convenient access to care.
We heard from the co-founder of PillPack, a startup recently acquired by Amazon that delivers the advantages of a professional pharmacy to your doorstep. Leaders from OpenNotes also shared their thoughts on the movement to make care more transparent by giving patients online access to caregivers' notes.
The AHA will share more lessons learned from the executive forum in the upcoming months, and looks forward to continuing the conversation at the next executive forum in Denver on Sept. 26.