Chair File: The Value of Strong Leadership in Times of Change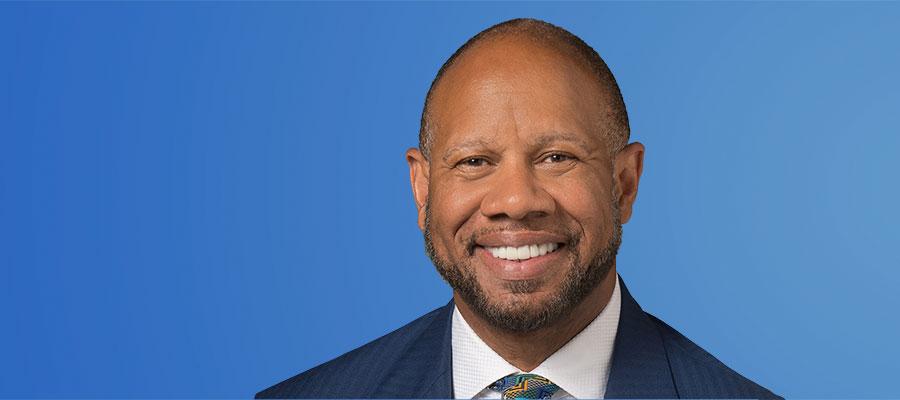 No one can deny that health care is changing. Our field is rapidly becoming more personalized, collaborative and digitally focused.
In times of change, we need strong leaders more than ever. That's why I am excited about the AHA's Next Generation Leaders Fellowship. Now recruiting for its 2022–2023 cohort, this program gives leaders who are on the executive path a valuable opportunity to drive innovation, push the digital envelope and help make long-term change in their organizations.
Here's how it works: The AHA will select 40 fellows and match each of them with an accomplished health care leader. The two will work together over the course of a year to plan and execute a transformation project at the fellow's hospital or health system, focusing on dismantling obstacles to affordability, cost, quality and safety. During these 12 months, fellows will have opportunities to meet with peers and mentors to further enhance their growth.
They'll get to work with impressive mentors too. I'm proud that a leader from my own organization is participating: Brooke Buckley, M.D., chief medical officer at Henry Ford Wyandotte Hospital, is among the accomplished individuals on this year's cohort of mentors.
Candidates with an interest in improving care for older adults also may qualify for a scholarship. The John A. Hartford Foundation will sponsor 12 fellows, whose work will focus on implementing the Age-Friendly Health Systems 4Ms framework.
The fellowship program begins in late July as part of the AHA Leadership Summit. Applications are due by March 31, and you can find more information on the program and how to apply by visiting the Next Generation Leaders Fellowship webpages. The program will conclude at the same summit the following year, where fellows will present their projects to other fellows, faculty and other conference attendees.
This is a valuable opportunity for an up-and-coming executive leader to take their career to the next level. It's also a chance to encourage the right person at your health care organization to apply. Fellows will emerge from this program ready to address their organization's strategic needs, having gained helpful connections, resources and leadership skills.
My career began with a 30-minute informational interview that ended up lasting three-plus hours and led to a fruitful 30-year career in a field I love. The power of mentorship is incalculable, and the experience of being a mentee is life changing. I hope you will take time to learn more about the program and consider applying.
Wright L. Lassiter III
AHA Chair