Chair File: Leadership Dialogue — Discussing Creative Approaches to Health Care Challenges with Wright L. Lassiter III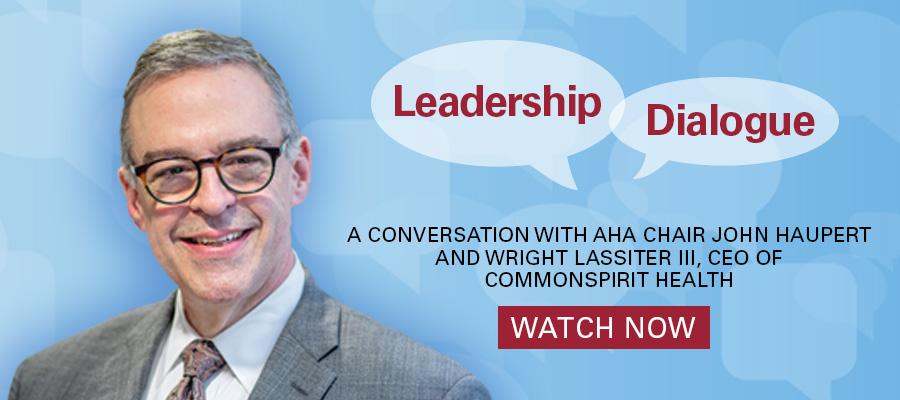 This year I'll be continuing the AHA Leadership Dialogue series and talking with health care, business and community leaders on trending topics in the field.
Joining me for the first dialogue in 2023 is Wright L. Lassiter III, CEO of CommonSpirit Health and immediate past chair of the AHA Board of Trustees.
Wright and I discuss key issues facing our field, including workforce, virtual care and partnerships. We talk about how hospitals and health systems can continue to evolve the care we provide and better meet the changing needs of our patients and communities.
I hope you find these conversations interesting and insightful. Look for them once a month as part of the Chair File.
---