AHA participates in U.S. News event on health care workforce of tomorrow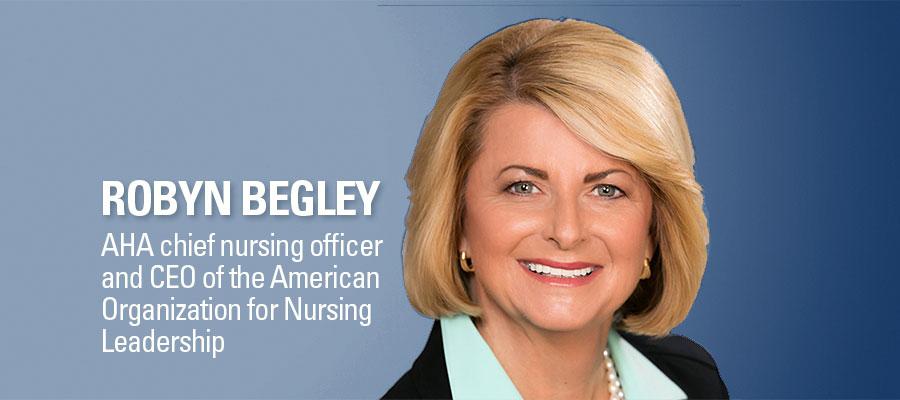 Robyn Begley, AHA chief nursing officer and senior vice president for workforce and CEO of AHA's American Organization for Nursing Leadership, today participated in a U.S. News and World Report panel discussion on "Developing the Healthcare Workforce of Tomorrow."
Topics ranged from challenges such as workforce resiliency and shortages to opportunities to expand the pipeline, use technology and increase diversity.
Also participating on the panel were Debra Grimes, president and chief diversity officer for Ochsner Health; Shaun Smith, senior vice president and chief human resources officer for New York-Presbyterian; and Aamer Mumtaz, vice president of operations for staffing company CareRev.
Access a replay of the event here.