AHA comments on CMS guidance for providers on balanced billing protections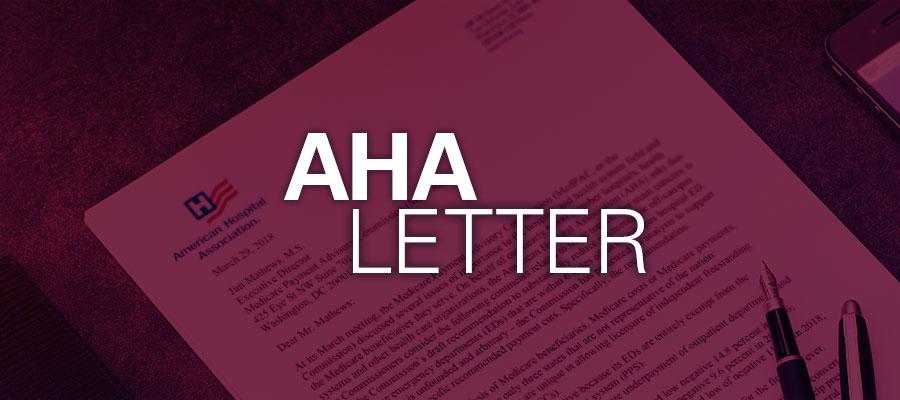 Commenting today on the Centers for Medicare & Medicaid Services' guidance for providers and facilities on the notice-and-consent process for patients choosing to waive their balance billing protections under the No Surprises Act, as well as the public disclosure process to inform patients of these protections, AHA said implementing the provisions present "some logistical and operational challenges for providers," particularly related to notice-and-consent documents.
"While we share the objective of ensuring patients have the information they need to make informed decisions about their care, we believe steps must be taken to accomplish this goal without adding unnecessary costs and burdens to the health care system," AHA wrote.
Specifically, the letter calls on CMS to convene a stakeholder advisory group to review the standard notice and consent forms for implementing balanced billing protections for patients under the No Surprises Act, and the process for sharing the forms with patients and payers.
AHA plans to submit separate comments on the July 13 interim final rule, "Part 1" of regulations implementing the No Surprises Act.