Artificial Intelligence and the Path to Health Care Innovation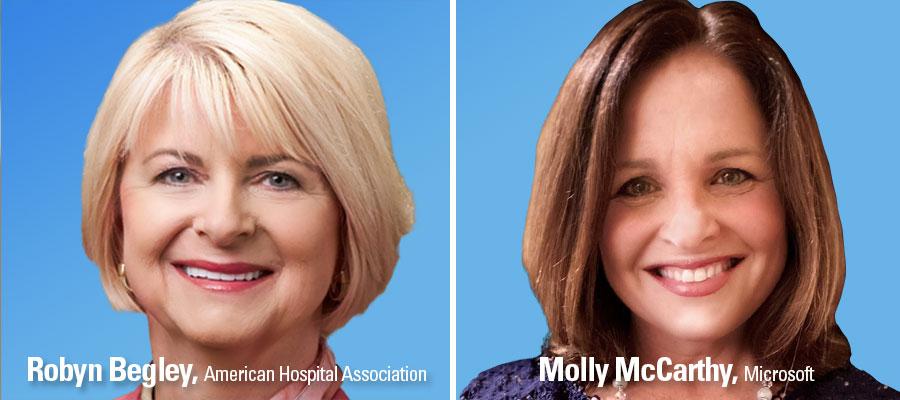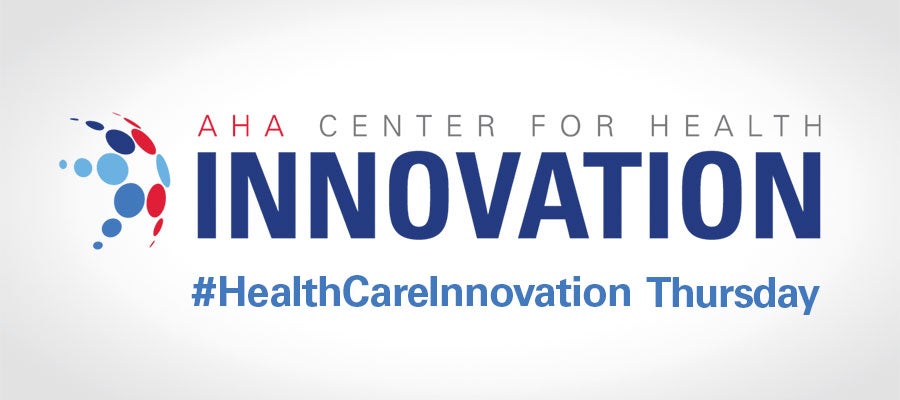 Experts say that artificial intelligence (AI) is likely to have a bigger impact on health care than anything the field has experienced in our lifetime. During the COVID-19 pandemic, we're seeing how AI is helping clinicians screen for, and diagnose, COVID-19; it's aiding researchers' efforts to develop new drugs and vaccines. Though some health care workers worry that AI tools could replace their jobs, in fact AI is driving innovation, process improvements and better patient outcomes. It's enhancing providers' ability to care for more patients safely.
The American Hospital Association and Microsoft now offer a free, one-hour course, for continuing education credits, to guide health care teams through key considerations and specific actions for AI's responsible and strategic implementation.
Preparing Your Workforce for AI Adoption
It's important to educate key stakeholders and clinical staff on the implications of adopting AI in a health care setting, including the risks and opportunities that accompany it. That's why AHA and Microsoft partnered to develop an easy-to-navigate course, "AI in Health Care: Leading Through Change."
This AHA-Microsoft course can help your organization reinvent the cultures around AI, moving away from fear and hesitancy and toward innovation.
The engaging training modules feature interactive activities (such as a strategic planner) and videos. You can complete the entire course in about one hour or take more time as needed, while saving and tracking your progress. Expert instructors lead you through different topics and also share practical insights based on their experiences using AI in different health care settings.
Course topics include:
Learning the fundamentals to ensure your organization, particularly among key stakeholders on your staff, has a universal baseline understanding of AI and how it works.
How to proactively communicate to your leaders and staff on the concept of AI, its building blocks and how these drive various AI technologies.
Addressing myths and barriers to adopting various AI tools and technologies.
Considerations to guide your AI investments, including identifying common oversights and techniques that should be mastered.
How data can be used to integrate AI across your organization and be used for transformation and continuous innovation.
Aligning AI with Your Organization's Culture and Structure
Transformation requires people, process and technology. Technology cannot stand alone. Health care leaders and staff must work to align culture, structure and work processes to support strategy for AI's use and adoption across the organization.
Since AI drives process improvements, the organization will need process improvement leaders who will focus on workforce transformation and use education and training to apply AI tools in support of the organization's goals and mission. In addition to your organization's technical teams, steering committees and operational groups must be involved from the beginning of AI adoption. Being open and transparent is crucial to ensuring your teams not only have buy-in to this change but also claim ownership, so they can leverage AI tools more effectively. Engaging stakeholders can help break down barriers and myths about AI.
Addressing Common Challenges and Moving Toward Success
Stakeholders may be intimidated by AI or show no interest because of their lack of knowledge of its value. Designating internal AI champions will help encourage buy-in and ownership. Organizations also will need a clear IT- and data-staffing plan for AI implementation, so identifying a data champion is a key step toward ensuring a smooth, effective process.
Another common challenge is managing employees' fears that AI adoption will lead to job cuts. That's not what the data show. According to the Association of American Medical Colleges, there will be a workforce deficit of between 42,699 and 121,300 clinicians by 2030. AI can help alleviate looming shortages and address time and cost pressures to improve patient experiences and outcomes.
You can make assuaging employees' fears of AI a part of your organization's strategic plan and create a communications and feedback platform. You also can address any workforce concerns directly, sharing cases of successful implementation and demonstrating how your organization will differentiate its approach. It's important that key stakeholders understand the overall need for AI and how it will deliver a return on investment that does not include cutting jobs.
This AHA-Microsoft course can help your organization reinvent the cultures around AI, moving away from fear and hesitancy and toward innovation.
AI is creating a space for innovation and enabling clinicians and staff to work more efficiently and effectively in the face of unprecedented change. By developing a robust strategic vision for AI adoption, your organization will be well positioned to deliver smarter, safer and better care to your patients.
Robyn Begley is chief executive officer of the American Organization for Nursing Leadership (AONL) and senior vice president, chief nursing officer, of the American Hospital Association. Molly McCarthy is national director, U.S. health providers and health plans, at Microsoft.
Hear more about the AHA-Microsoft course on AI in this video conversation with Robyn Begley and Molly McCarthy.