How a Bold, New Strategy Took on Health Care Inequities During the Pandemic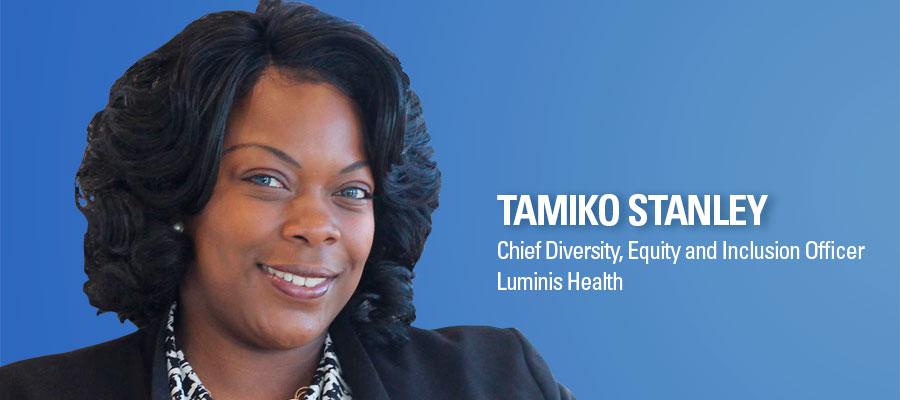 Luminis Health reflects on lessons learned and best practices moving forward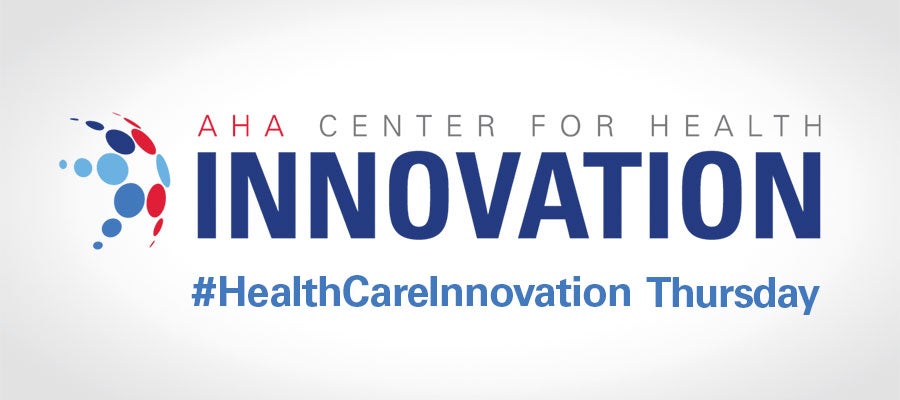 During the summer of 2020, the COVID-19 pandemic and social unrest converged. Hospitals and health systems found themselves navigating devastation, disparities and change in real time, with the needs and expectations of patients, staff and communities constantly shifting in response to the nationwide reckoning around race.
At Luminis Health, a nonprofit regional health system headquartered in Annapolis, Md., our administrators saw the need to boldly build on the work underway to eliminate health care disparities and aim for greater impact. We sought to facilitate this change by disrupting and dismantling the structural systems of racism and inequity.
Our ultimate goal is improving health outcomes for diverse populations and creating a more inclusive experience for patients, team members and community partners by establishing a more just health system.
Step one was to bring together a multidisciplinary group that represents our board of trustee members, system leaders, medical staff, community partners, and stakeholders to form our Health Equity and Anti-Racism Task (HEART) Force.
Before the Pandemic: Committing to Measurable Results
Our diversity and inclusion department helped position Luminis Health as a national leader in diversity, equity and inclusion by measuring the success of our justice, equity, diversity and inclusion initiatives. Long before the pandemic, Luminis Health launched a six-pillar strategy to increase diversity, foster inclusion, remove barriers to culturally customized care and eliminate disparities to ensure equity. We also established the Diversity Equity and Inclusion Leadership (DEIL) Council and introduced the health system's first DEIL scorecard to track measures of success around justice, equity, diversity and inclusion.
Using data, prioritizing efforts and identifying opportunities, we strive to ensure Luminis Health's workforce mirrors the communities we serve. Our ultimate goal is improving health outcomes for diverse populations and creating a more inclusive experience for patients, team members and community partners by establishing a more just health system.
"When we signed on to the American Hospital Association's #123 for Equity Pledge to Act in 2015, we committed to being deliberate and intentional about change," said Tori Bayless, CEO of Luminis Health. "Measurement has been key to ensuring that we make real and tangible progress."
As a result, Luminis Health tracks and measures everything from hiring practices and promotions, to disciplinary actions and the diversity of job classifications. Our diversity and inclusion department used data to implement a thoughtful strategy that was supported by our leadership team. From 2018 to June 2020, our scorecard showed that the projects and initiatives launched led to significant diversity growth for all job classification levels at Luminis Health.
The health system's commitment to justice, equity, diversity and inclusion never wavered throughout the pandemic.
During the Pandemic: Making Intentions Known
Throughout the COVID-19 pandemic, the HEART Force worked to identify significant opportunities for confronting racism, addressing the effects of systemic inequity and dismantling structural injustice. While many companies issued statements after the murder of George Floyd, our health system was determined to take our DEI journey to the next level and lead as an anti-racist organization, as indicated by one of the leading recommendation categories developed by the HEART Force.
Our HEART Force met routinely throughout the year to produce a set of recommendations that have become our road map to the next level in our journey. The 10 recommendations listed below are broken into three categories: to lead as an anti-racist organization, collaborate with diverse populations and be a better community partner, and integrate measurable systems to hold ourselves accountable.
Confront racism and embody the principles of an anti-racist organization in policy, culture and performance.
Eliminate health disparities and improve health outcomes of diverse communities.
Become a trusted partner in diverse communities through a formalized community network.
Become a diversity, equity and inclusion thought leader in Maryland and in health care nationally by hiring and retaining a diverse workforce.
Establish culturally customized care as the formal standard of quality.
Share the Luminis Health justice, equity, diversity and inclusion journey with diverse populations by incorporating it into the Luminis Health brand.
Extend current diversity, equity and inclusion reporting and programs effectively across the system.
Establish minority business enterprise/supplier diversity goals and partner with local minority businesses, vendors and suppliers.
Develop a sustainable accountability model.
Integrate specific justice, equity, diversity and inclusion focus into the board governance structure.
Moving Forward: Developing a Strategy Rooted in Purpose, Geared toward Change
Racism is a pervasive and systemic reality that invades health care, perpetuating outcomes of injustice and inequity. With our bold HEART Force recommendations, Luminis Health is poised to be a leader in confronting racism and disrupting the legacy of inequity that has plagued our society for generations. We are employing innovative strategies and engaging our team members as active participants and stakeholders. The road was not easy, nor will it become less challenging as we forge ahead. However, our commitment to this work will not be wavered by any tribulation, crisis or pandemic.
Tamiko Stanley is chief diversity, equity and inclusion officer at Luminis Health. A recipient of the 2021 AHA Dick Davidson NOVA Award, Luminis Health recently was featured in the AHA Living Learning Network's The Pandemic: A Time of Challenges and Champions. Dedicated to helping participants recover from the pandemic, the LLN rebuilds and reimagines the public health and health care sectors, using a variety of platforms such as message boards, podcasts and virtual learning sessions. See more information and apply to join the LLN.