Nurse Revives Heart-attack Victim at Airport; Recruitment Changes Lower Staff Vacancies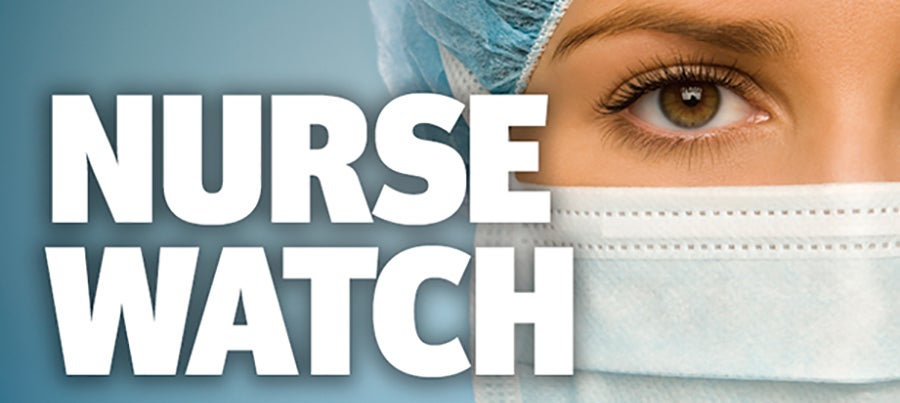 Nurse Watch is compiled in conjunction with the AHA's American Organization of Nurse Executives (AONE) and highlights articles of interest to nurse leaders, nursing professionals and other health care leaders. For more about AONE, visit aone.org.
Nurse Saves Man's Life at Airport
Texas nurse practitioner Heather Orr helped save a man's life when he collapsed from a heart attack at Corpus Christi Airport in May, the Caller Times reports. Kenneth Rushing, 62, was leaving Corpus Christi to return to his home in Kentucky when he fell to the ground. A nearby paramedic, Shawn Gonzales, rushed to help him, as did Orr. The two revived Rushing by giving him CPR and chest compressions, and later took him to the nearby Christus Spohn Shoreline hospital. Weeks later, after Rushing underwent double bypass surgery, Orr and Gonzales reunited with the man.
Study: Recruitment Fixes Reduce RN Vacancy
A hospital was able to reduce its nurse-vacancy rate from 17.4 percent to 11.5 percent by making its hiring process more efficient, a study in the June issue of the Journal of Nursing Administration concludes. Hospital leaders worked with nurse managers to make interviewing a priority and implemented an online reference checking system, which sped up the recruitment and hiring process. AONE has more.
Nursing Appointments in the Field
Fond du Lac, WI-based Agnesian HealthCare has appointed Tami Schattschneider to the role of vice president of patient services and chief nursing officer at St. Agnes Hospital in Fond du Lac, the FDL Reporter reports. Schattschneider is currently chief operating officer and CNO at Ripon (WI) Medical Center, also part of Agnesian HealthCare.
Tennova Healthcare-Dyersburg (TN) Regional has named Jan Zimmer its CNO, the State Gazette reports. Zimmer has previously worked in hospitals in Alabama, Tennessee and Texas.