Perspective: Getting Through This Together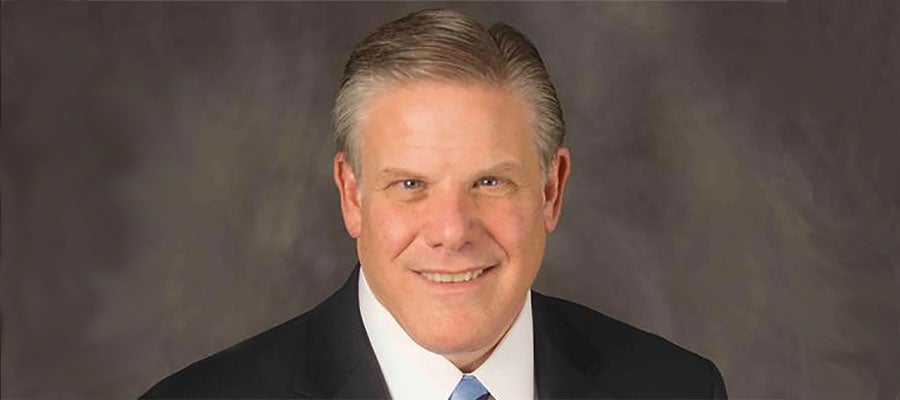 This week, a doctor from New York City described responding to COVID-19 as going into war without enough ammunition.
Since this pandemic began, the AHA has been sounding the alarm for policymakers and government leaders to make sure our field gets the tools and resources we need to win this war. We've told them — with your help — that hospitals, health systems and providers need more personal protective equipment, more ventilators and more beds and backup personnel to handle the surge in patients. And, we've told them that you need to be at the front of the line when it comes to financial support to keep our doors open because you are on the front lines, providing essential public services when and where they're needed most.
Congress has prioritized responding to this pandemic and has passed three packages so far … with more likely to come. Version 1.0 prioritized finding a vaccine, developing better testing processes and providing public health funding for battling COVID-19. The second package — version 2.0 — provided free coronavirus testing, enhanced Medicaid Federal Medical Assistance Percentages support to states and paid sick leave, and expanded unemployment benefits to help people affected by this pandemic. Version 3.0, officially known as the Coronavirus Aid, Relief, and Economic Security Act, or CARES Act for short, was signed into law on March 27. It provides approximately $117 billion for hospitals and health systems in the form of payment adjustments to existing law and an emergency relief fund to help our urban and rural hospitals and health systems. Be certain, we recognize the urgency in getting these funds directly to the front lines as soon as possible to help hospitals and health systems stay afloat.
While this is an important first step … much more will need to be done to not only sustain us through this emergency but help us recover as well. That's why our discussions on the next installment — version 4.0 — have already begun on Capitol Hill.
In the meantime, we're moving full speed ahead with the 100 Million Mask challenge to help make sure the supply of masks can meet the demand so we can protect our health care workers. So far, we've already had nearly 30,000 unique visitors to the site … many of which have been manufacturers downloading the specs to make masks, face shields and gowns, or the latest guidance on hand sanitizers and sharing best practices from around the field for PPE decontamination. We're also connecting manufacturers with hospital supply chain leaders and creating a fundraising mechanism for people to directly support our health care heroes. And, there is much more in the works to help our teams on the front lines.
Our country — and our field — are in truly uncharted territory … but I'm encouraged by the fact that we have the best, hardest working and most dedicated people working in our hospitals and health systems.
This sentiment was captured best in a note I received from a former member of AHA's Board of Trustees from Louisiana. He said that health professionals have a special calling … they love, they care and they serve. They approach every human being as if they are a neighbor. We should view them not only as a workforce of heroes but an Army of Saints … an Army of Saints on the march to save lives, united in their skills, commitment and selflessness. Thank you Bud Barrow, of Beauregard Health System in DeRidder, for those inspiring words.
As you work to win this war, we will keep working to make sure you have the tools and resources you need. I'm confident we will get through this just like we always do: together.